These 'Star Wars' Dresses Are Out of this World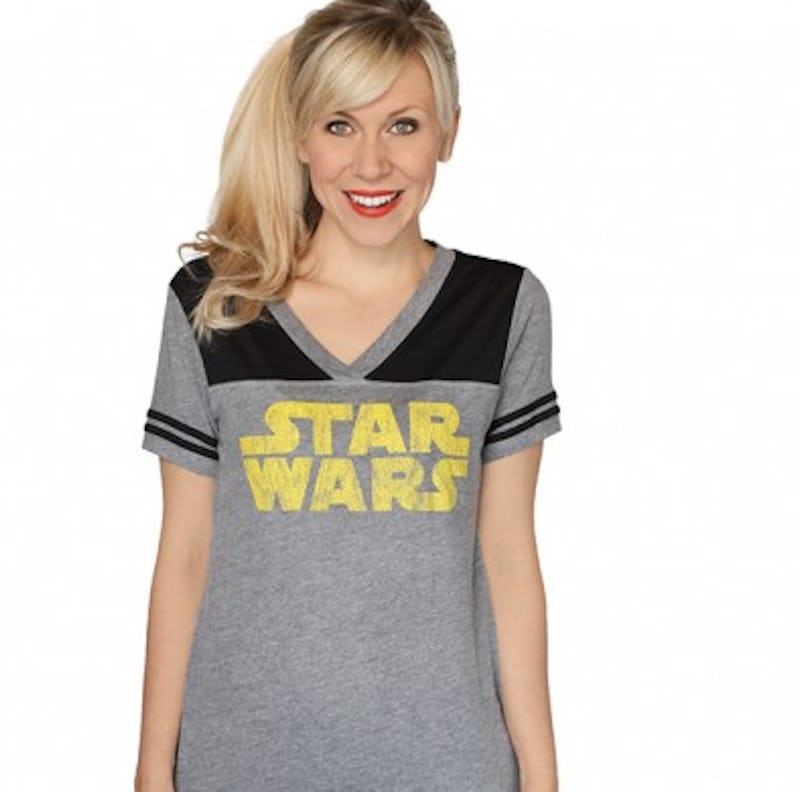 Star Wars fans are jumping for joy after all six films were released for digital download this week. Yes, all six. In addition, the next installment of the film is slated to open at the end of the year with a star-studded cast including Harrison Ford, Adam Driver and Lupita Nyong'o. Looking for the perfect outfit to express your Her Universe's Star Wars dresses are perfect to celebrate all this great news from the galaxy.
The dresses by Her Universe, a company owned by actress Ashley Eckstein, will debut at Star Wars Celebration in Anaheim next week. The collection includes comfy-looking sweatshirts with the phrase "May the force be with you" and a lightsaber skirt with a shirt to match. There is a X-wing cardigan and pin-up style Cloud City dress that offer more subtle ways to express your affinity toward Star Wars.
Although the clothes will be sold at the Celebration, there are items from the collection available for purchase online on the Her Universe website as well. The website also features other items for fans of Marvel, Star Trek, and Transformers that are just as worthy of wearing. And, if you're wondering why Eckstein has taken such an interest in fashioning Star Wars it's because she was the voice of Ahsoko Tano in Star Wars: The Clone Wars.
With the cuteness of items like these, it's might be safe to say that they'll be worn far beyond next week's celebration, maybe even after the opening night of the film in December. Plus, you probably needed an update from that thrifted Star Wars t-shirt you've been wearing for years now.
Images: @HerUniverse/Twitter