It's Ben And Jerry's Free Cone Day!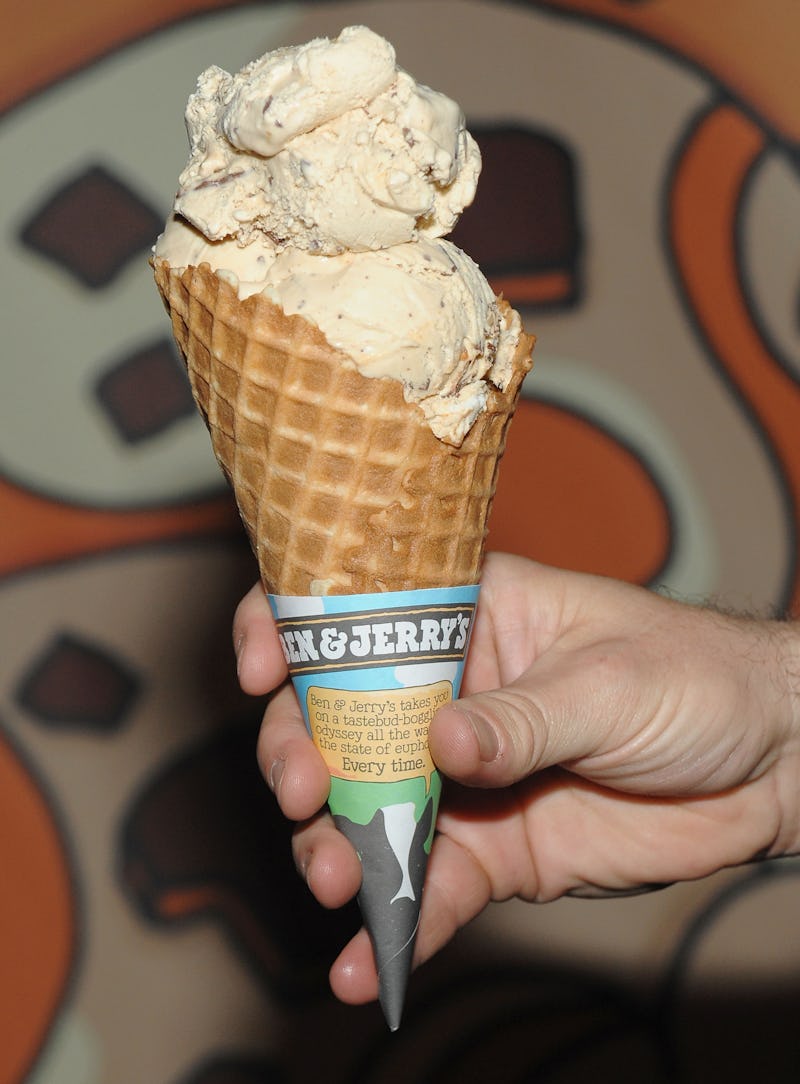 Jamie McCarthy/Getty Images Entertainment/Getty Images
You guys. Free Cone Day at Ben and Jerry's is here. It's today, Tuesday, April 14. I have no idea why they didn't make a bigger announcement sooner, or if they did, how I missed it earlier—but that doesn't matter. Go. Find your local Ben and Jerry's. Get yourself some free ice cream. Because you guys. FREE CONE DAY.
Here are the details: Today between the hours of noon and 8PM, you can roll up to any participating Ben and Jerry's Scoop Shop anywhere in the world, stand in line for a bit (because let's face it: Wherever Free Cone Day is, lines will follow), and walk out with a free cone. And that's all there is to it. As TIME notes, Ben and Jerry's Free Cone Day is different than most other free food promos in that there are no stipulations and no fine print. None of that "one small, plain, vanilla cone per customer" nonsense — you can get any flavor, you can get a cup instead of a cone if you prefer, and you can go back for another one as many times as you want. How amazing is that?
According to the ice cream giant's "History" page, Ben and Jerry's Free Cone Day first began as a customer and staff appreciation event way back in the '70s. The very first one occurred on Saturday, May 5, 1979 — the first anniversary of the store's opening — and every year since then, the company has chosen to bestow upon us glorious frozen treats at absolutely no cost once a year somewhere between the months of March and May. To which I say this:
Thank you from the bottom of my ice cream-loving heart.
Not sure where your nearest Ben and Jerry's Scoop Shop is? Don't worry — they've got you covered. Head to the official Ben and Jerry's Free Cone Day site to search for all participating locations. You're welcome.
Happy Free Cone Day, everyone!
Images: Jamie McCarthy/Getty Images; Giphy