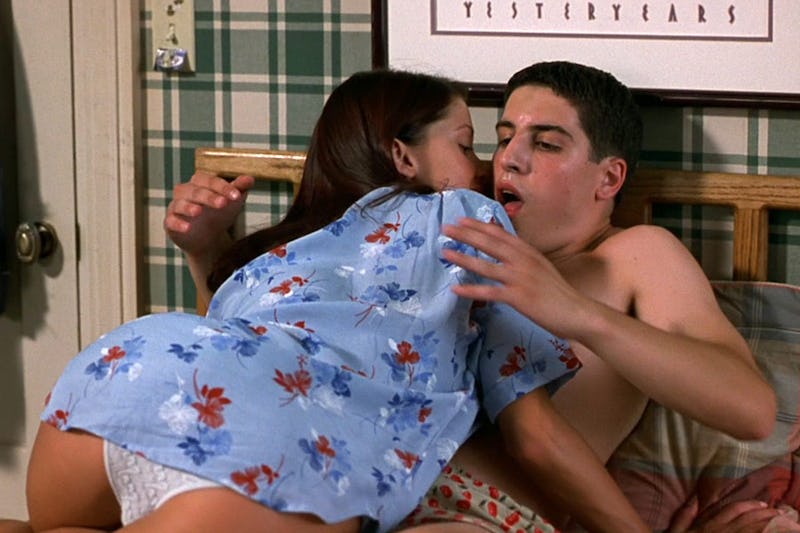 If you're in a relationship. A tip of the hat to you, my friend. This means that — for now, at least — you don't have to deal with all that inconvenient and awkward stuff that comes with the beginning stages. Like figuring out how to write a good online dating profile. Or deciding what to wear on a first date. Or wondering who should pay for dinner. Or obsessing over whether you have bad breath. You know, just normal dating worries. But what you should be really enthused about is how many dating horror stories you currently have the good fortune and privilege to steer clear of. I'm talking cringe-worthy things like receiving unsolicited dick pics. Or being stuck on a date for a couple hours with someone who makes your skin crawl. Or, sad to say, being concerned for your own personal safety.
If you're single, there's some good news, too. These things didn't happen to you, I think. And if anything similar did, well look on the bright side — at least there's something to laugh about and send to your friends.
Here are 10 dating fails that will make you facepalm, cringe and cry all day long.
1. Because there is no longer an art to the online greeting.
2. Because you really don't enjoy looking at selfies taken next to the crapper.
3. Because messages like this make you highly suspicious of folks on dating sites.
4. Because making a solid first impression counts...but not to everybody.
5. Because first dates can lead to disturbing discoveries.
6. Because some people are just plain weird.
7. Because people like Buster Bluth actually exist.
8. Because sometimes people can be equal parts mean, gross and clueless.
9. Because meeting the parents can be uber-stressful.
10. OR because you (not other people...YOU) are the absolute WORST at dating. EVER.
Images: Universal Pictures; i diotsondatingsites.tumblr.com; plentyofokstupid.tumblr.com; la-foi-aveugle.tumblr.com; heworstdatesever.tumblr.com; reddit.com; reddit.com; reddit.com; reddit.com; reddit.com; reddit.com