Sad Robb Stark Should Totally Be a New Meme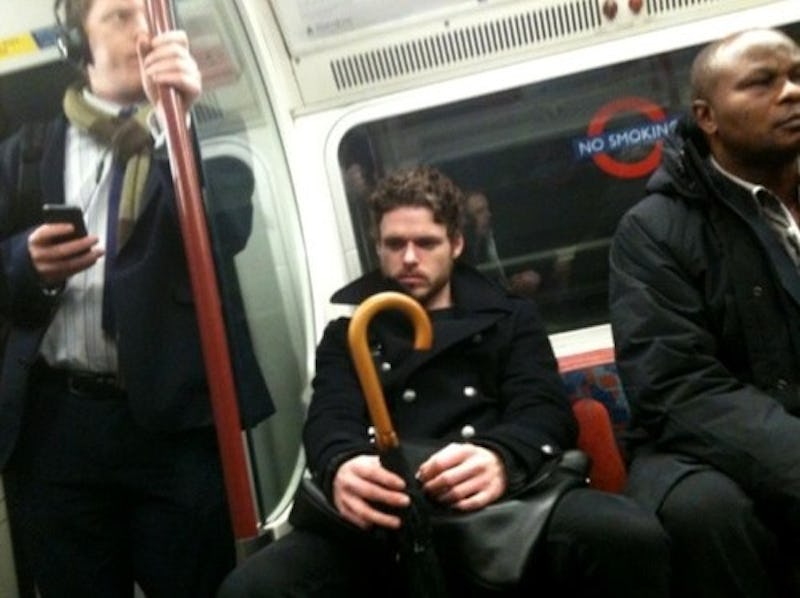 There's no doubt you were depressed following Game of Thrones' lethal "Red Wedding" episode Sunday. After all, we saw what the episode did to you.
But do you know who's even sadder? Robb Stark (Richard Madden), who lost the game of thrones (and his role on a hit TV series) and is now stuck riding the London subway accompanied by nothing but a frown. But there's some good news: Madden has gifted the Internet a new meme.
So come on, sad Robb Stark. Accompany Keanu on his bench. Winter is coming, and all sad Robb Stark has is this umbrella to protect him.