Alison Brie and Trudy Campbell Are Fashion Twins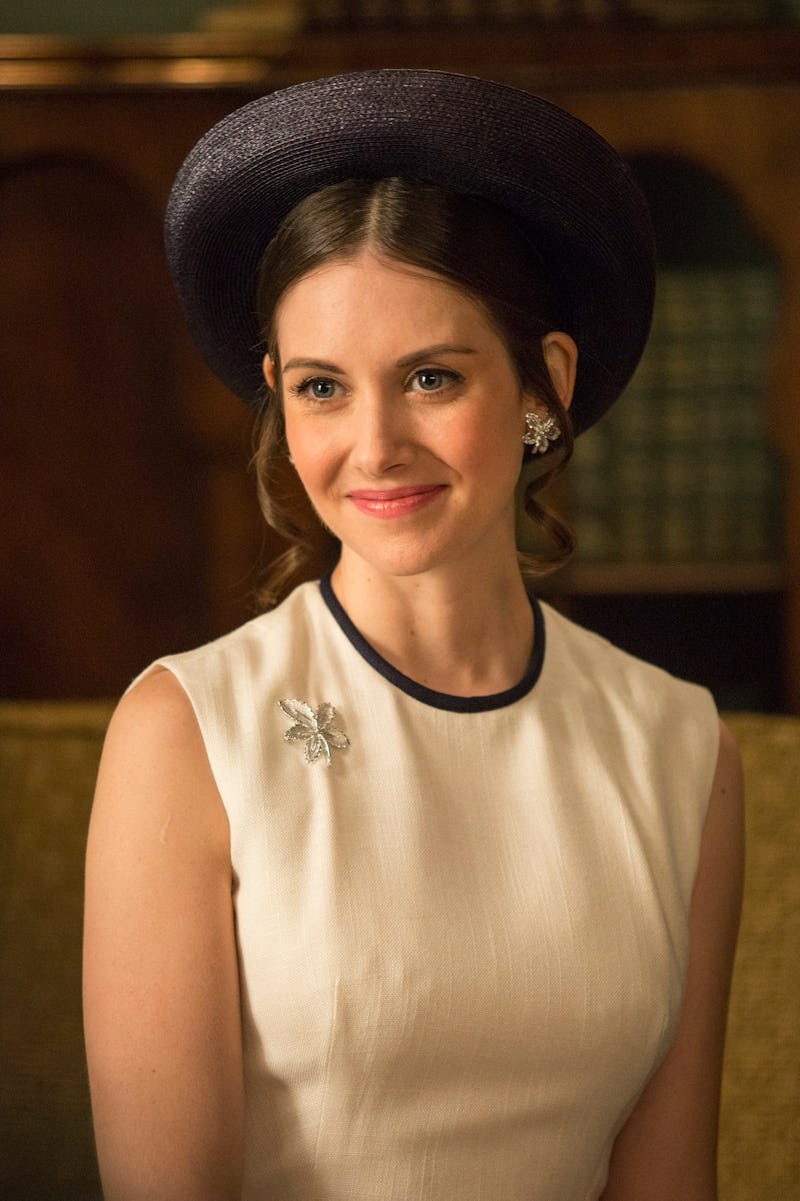 Whoa, is it just me, or did Alison Brie just take a serious leaf out of her onscreen counterpart Trudy Campbell's lookbook? At the Tribeca Film Festival, Alison Brie wore a white Valentino shift with black trim for the premiere of Sleeping with Other People (her new rom-com, in which she co-stars with Jason Sudeikis) — and the fashion-forward outfit actually had a lot in common with a dress Trudy wore on Mad Men. The main difference? Alison was wearing her designer duds to a film premiere, while Trudy wore hers to a meeting with an ultra-snobby, centuries-long grudge-holding prep school principal — oh, how times have changed.
And actually, Trudy's version of the outfit was even more dressed-up than Brie's version — because she, of course, took a little more liberties with the styling. While Brie kept things straight forward with loose, slightly waved hair and simple point-toe patent leather pumps, Trudy kind of went all out with a seriously hair-sprayed 'do (complete with spiral-curled, face-framing tendrils) paired with a statement black hat and a quilted handbag. Other than that, though, the dresses are almost unsettlingly familiar. I swear, it's enough to make you wonder if Mad Men costume designer Janie Bryant is moonlighting as Alison Brie's personal stylist. Let's take a look!
Alison
Plus, a bonus appearance from Jason Sudeikis:
There's definitely something a touch early '70s-esque about the combination of her center-parted hair and this space age mod shift dress. Also, the tiny v on the belt is an adorable design touch from Valentino.
Trudy
Plus, a bonus appearances from Sideburns Pete:
Uncanny, right? This dress has a looser fit, a lower waistline, and no sleeves, but it's still very, very similar to Alison's Tribeca dress.
Which do you like better? On the one hand, I'm a sucker for Valentino, but then on the other, Trudy's hat is pretty darn hard to beat.
Images: Getty Images; Justina Mintz/AMC (3)