The 'Descendants' Trailer Has Arrived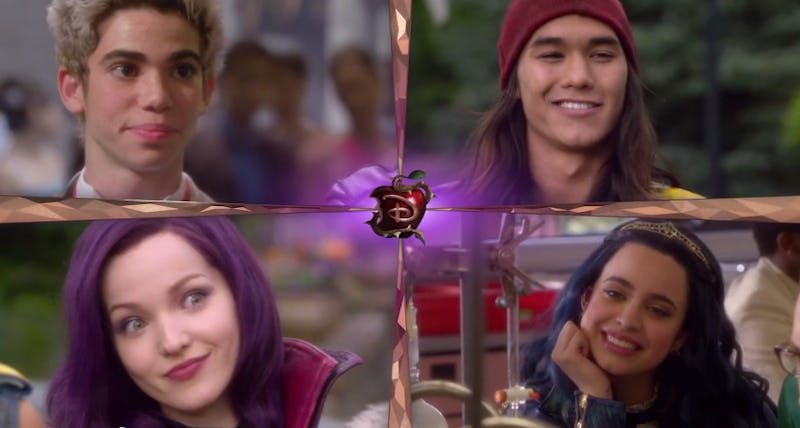 It's a good time to be bad — at least, in the Disney universe. Between the success of feature film Maleficent which humanized Sleeping Beauty's adversary and the Queens Of Darkness coming out to play on Once Upon A Time , villains are officially taking over pop culture. Now, the highly-anticipated Disney Channel original movie Descendants has released a trailer that introduces us to a slew of new characters who have plenty of fun being bad — the kids of Disney's most evil characters. In this film, the princes and princesses of the Disney world aren't the heroes — instead, they're the ones that the our four "descendants" must learn to live with at their new school while stirring up just enough trouble to appease their own famous parents.
The main characters of this story are the children of Disney Big Bads Jafar, The Evil Queen, Cruella De Ville, and, of course, Maleficent. The kids grew up alongside their bad parents on the island prison where all villains get shipped off to, and seem relatively happy with their existence until a benevolent prince decides to invite the kids to attend the prep school off the island. Naturally, the children's parents are thrilled at the opportunity to take advantage of the prince's kindness, while Jay, Evie, Carlos and Mal have trouble adjusting to the noble life.
The film looks spectacularly cute and corny in the best, most Disney Channel way ever. But perhaps nothing looks as good as star Dove Cameron's amazing purple hair. That's enough of a reason to tune in.
Amazing, right? Check out the full trailer below:
Images: Disney Descendants/YouTube (2)