Joni Mitchell's 'Love Actually' Scene Is Iconic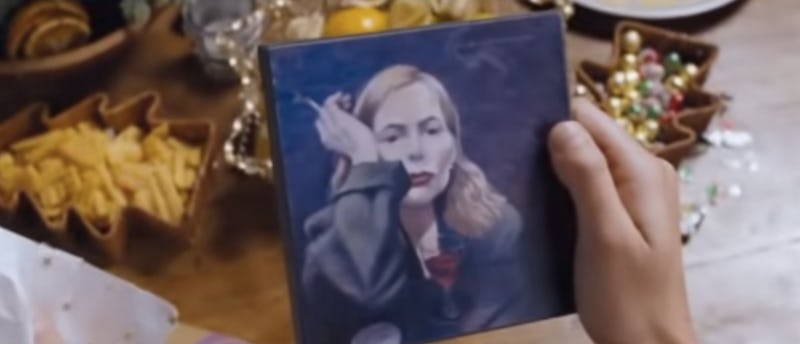 Update: According to her representative Leslie Morris, Joni Mitchell is thankfully responsive and, as her rep said in a statement, "not in a coma." As USA Today reports, the statement was posted on Mitchell's official website, and reads:
Contrary to rumors circulating on the Internet today, Joni is not in a coma. Joni is still in the hospital - but she comprehends, she's alert, and she has her full senses. A full recovery is expected. The document obtained by a certain media outlet simply gives her longtime friend Leslie Morris the authority - in the absence of 24-hour doctor care - to make care decisions for Joni once she leaves the hospital. As we all know, Joni is a strong-willed woman and is nowhere near giving up the fight. Please continue to keep Joni in your thoughts. You may add your well wishes for her at the website WeLoveYouJoni.com.
Previous: It's a sad day for Joni Mitchell's friends, family, and fans. According to TMZ, "Big Yellow Taxi" singer Joni Mitchell is "unconscious in a hospital, unable to respond to anyone, with no immediate prospects for getting better." The tragic report comes several weeks after TMZ reported that the 71-year-old Mitchell was rushed to the hospital from her Los Angeles home. Due to the singer's unresponsive condition, Mitchell's close friend Leslie Morris has reportedly filed legal documents to obtain a conservatorship over her. Though only time will tell what comes of Mitchell's condition, the situation truly heartbreaking — especially considering Mitchell's overwhelming musical legacy.
The singer may have first made her mark on the world during the '60s with her debut folk album Song To A Seagull, but newer fans may remember her playing a particularly bittersweet role in the 2003 film Love Actually. Though Mitchell never actually appears in the film, she may as well be a leading star — her voice is heard during a particularly memorable scene, and her name is often mentioned throughout one couple, Harry and Karen's, story line.
In the film, Harry (Alan Rickman) contemplates cheating on his wife Karen (Emma Thompson) with his new secretary Mia (Heike Makatsch) — whom Harry purchases a necklace for as a Christmas gift. When Karen sees the necklace, she incorrectly assumes it's for her, and is devastated when she opens her real gift on Christmas Eve and sees that it is a Joni Mitchell CD. Though Joni Mitchell is her favorite artist — something that is reiterated by Harry a few times in the film — she immediately knows something is amiss in her marriage. Karen then goes into her room, plays the song "Both Sides, Now," and cries. It's heartbreaking, and Thompson plays the scene beautifully.
It's fitting that Mitchell's song is playing in this scene, as its lyrics depict a woman who knows too much about love, and yet so little at the same time. That's how Karen feels in the scene — she had no idea her husband was thinking about cheating, and yet, now that it's revealed, it's all she can think of:
I've looked at love from both sides now From give and take and still somehowIt's love's illusions I recallI really don't know love at all
Mitchell's song fits perfectly into the scene, and is a fitting example of how Mitchell's music can gut you emotionally in the most beautiful way. It's a testament to who Mitchell is as an artist — wise, moving, and full of raw talent.
Image: Universal Pictures