Samantha Droke Will Get Serious In 'Cleveland'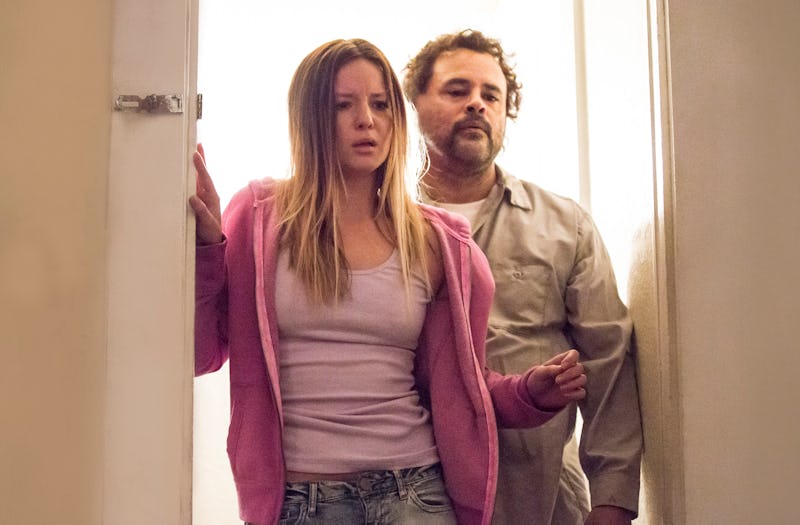 When people think about Cleveland Abduction, Lifetime's original movie about Ariel Castro and the women he held captive for more than 11 years, it makes sense that people would focus on Michelle Knight, played by actress Taryn Manning. After all, the movie is based on Knight's memoir, and Manning is the most recognizable actress in it after her success on Orange Is the New Black. But we shouldn't forget about Knight's fellow victims, Amanda Berry and Gina DeJesus, who were also abducted when they were teenagers. After all, it was Berry who ultimately got the three women rescued when she made the daring (and successful) attempt to break down the front door and escape. So, even though Manning is the star, who plays Amanda Berry in Cleveland Abduction ?
Samantha Droke isn't on a popular show like Orange Is the New Black, but chances are you've seen her around. The actress is 27 years old, but it seems like she's been bouncing around teen-oriented shows forever. You might not remember her from them, though, because she's only had small, couple-episode roles on most of them (with one big exception). Add in a film or two here and there, and you'll probably recognize her. Here, what you need to know most about Samantha Droke.
About Those Teen Shows
Droke has made appearances on: Gilmore Girls (yay!), The Suite Life of Zack and Cody, Eastwick, and The Secret Life of the American Teenager. Eastwick is her longest-running gig of those; she was on it for three episodes.
But Her Real Longest Gig Was on the Web
Droke starred in more than three dozen episodes of a web series called Poor Paul, about a group of college-age roommates. In a weird coincidence, her character's name was Bonnie on Poor Paul and Gilmore Girls. I wonder if she's adopted that as her favorite alias.
She Started Very Young
It makes sense that's she's been in all of these young-skewing shows; she started early. "I was scouted at a convention in Dallas, Texas when I was eleven years old," she told BCBG Generation, "and then fell in love with [showbusiness]...I've always been a creative person and was intrigued by film. As I've matured my passion for film gravitated toward acting and producing." It doesn't seem like she's kept her love of pairing short shorts with furry boots, though.
She's Besties With Selena Gomez
And Ashley Tisdale, too. It's a Disney Channel alumni love-a-thon.
She's Addicted to Duckface
Her Instagram is full of it, and it's bad. Someone call for an intervention.
Image: Bob Mahoney/Lifetime