Stephanie Tanner Was The Queen Of Sass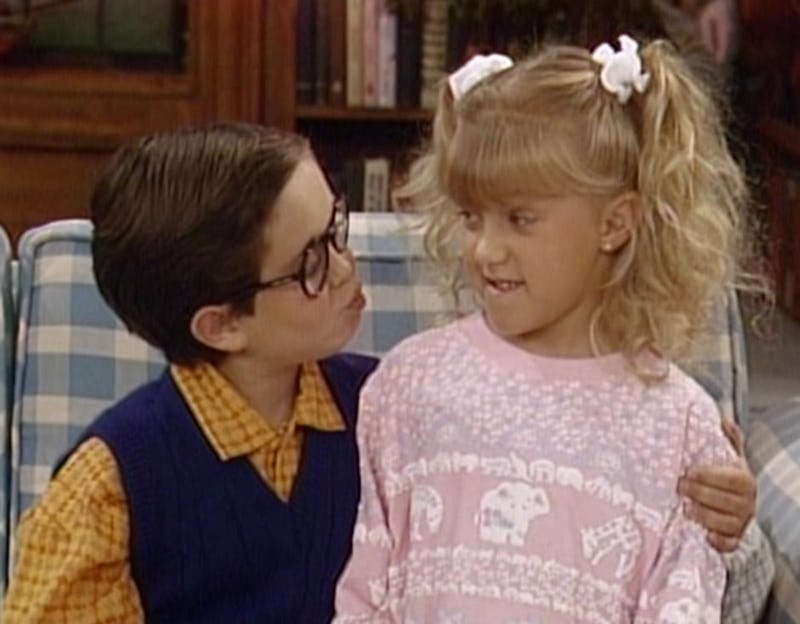 Sass: some people have it, and others — well, don't. When it comes to '90s sitcom characters, however, there was one little lady that had enough sass to take on the entire TGIF lineup, and that was middle child Stephanie Tanner of the ever-iconic Full House. When you think of all of the reasons for Steph's string of sassiness, it makes a whole lot of sense: As the middle kid, she was sandwiched between perpetual good girl DJ and the forever "aww!"-worthy Michelle, so Steph had to stand out in some way. This, of course, wasn't exactly easy when you have approximately a billion people living in the same house — so, sometimes sass was the only way to make people listen. Steph was snarky beyond her years, and it was always amazing and something to aspire to.
There are too many moments of Steph's epic sassiness to count, and a full re-watch of the series may be in order to fully appreciate the level that this sitcom character reached. But since that would take forever, here are some Full House moments that prove Steph was the ultimate Queen Of Sass.
When She Schooled DJ And Kimmy On Boys
One on each arm, just like arm bands.
When She Said What Everyone Was Thinking About Michelle's Outfit
The hair is pretty epic though.
When Full House Got Surprisingly PG-13
Buuuuuurn.
When She Knew Her Worth
Steph's a tough negotiator.
When She Said What Everyone At Home Was Thinking
And you thought that was impossible for '90s club wear!
When She Took Insults To The Next Level
What is a skunky rat? No idea, but I will be using this phrase for quite a while.
When She Mastered The Pun
GET IT?!?
When Her Eye Roll Game Was So On Point
Pretty much all teenage Steph ever did was roll her eyes while wearing flannel.
When She Bossed DJ Around
She's not wrong.
When She Used Her Sarcastic Wit
This wouldn't happen in 2015, because Netflix.
When She Coined That Iconic Catchphrase
All hail the Queen of Sass.
Images: Warner Bros (2); parad0x1n /Tumblr; ahousefullofmichelle /Tumblr (2); fullhouseforever87/Tumblr (3); thatlillamb /Tumblr; jessebeckykatsopolis /Tumblr (2); intoasylum /Tumblr (3); the-droll-empress /Tumblr (2); kassy2014/Tumblr