YouTube Duo Chloe & Halle Got An AMAZING Contract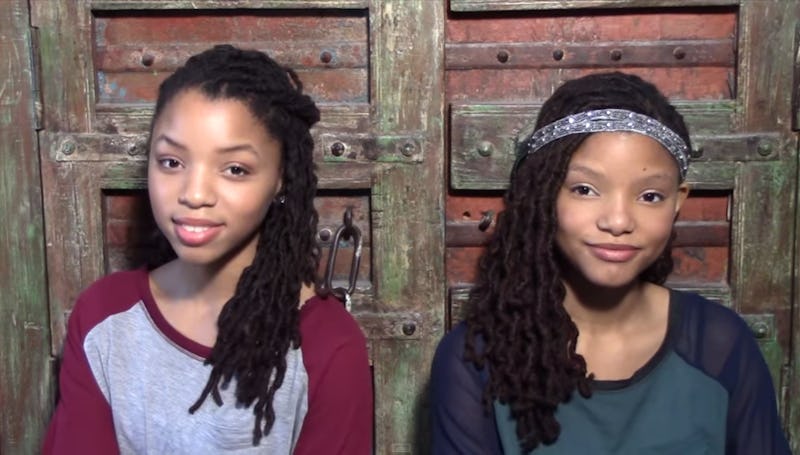 Never in my life have I been so jealous of two teenagers. The YouTube singing duo and real-life sister Chloe and Halle Bailey are not only viral sensations, they now have an incredible record contract to boot. The Bailey sisters are receiving record contracts of up to $1 million from Beyonce's record company Parkwood Entertainment.
The court documents filed by Parkwood and the girls state that if Parkwood records and distributes their music, the Bailey sisters could earn at least $60,000 and advances of up to $1 million if they make at least six albums. Another teen girl from New York City, Sophie Beam, is also receiving a recording option from Parkwood as the company does not yet believe she is "ready to begin recording music."
So basically the Bailey sisters are potentially get millions of dollars to record six albums under the probable mentorship of an artist that they clearly love, as they have covered her music time and time again on their YouTube channel. Honestly, is this not the greatest deal in the world? If anyone has experience being a young teenager finding their way in the music industry, it's Beyonce. So the potential for learning and growing into superstars is beyond words with the Bailey sisters, who have already shown immense talent in their own videos. If this isn't a dream come true, I'm not sure what is.
Guys, how hard do you think it would be for me to reach out to Beyonce for a record contract?
Images: Screenshot/YouTube