Alexa Chung Stuns In Purple Floral At The Met Gala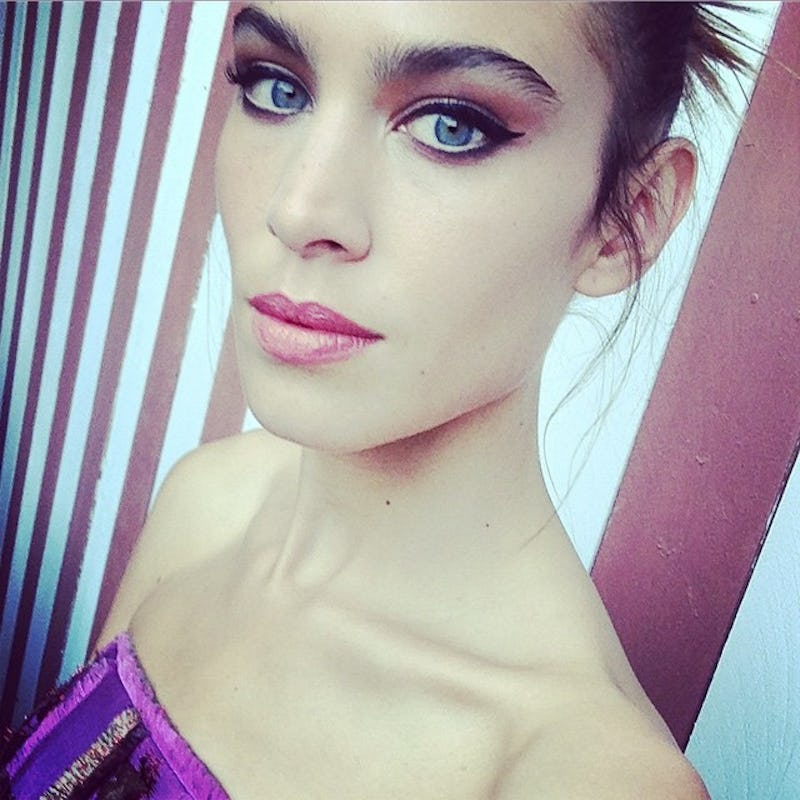 Being the ultimate fashionista that she is, it's no surprise that Alexa Chung rocked the 2015 Met Gala. The British TV personality/trendsetter arrived in a deep purple ensemble that had all of us absolutely in love. It's nothing less expected from the gorgeous model/journalist who's frequently named best dressed by Harper's Bazaar. Not to mention, Chung's also won the British Style Icon for the past three years. Tonight, definitely proves that all of her awards are definitely well-deserved. Cheers to you, Alexa.
Since the Met Gala's theme was China: Through the Looking Glass, Chung definitely encompassed the Chinese style and artistry in her hip-hugging, corset dress. Paired along with bright baby blue/teal shoes, the floral embroidery popped so elegantly and it was literally perfection.
And let's just dwell on how flawless her makeup and hair bun were. Honestly, the deep-red tinted eyeshadow and pink bright lips were absolutely perfect with her baby blue eyes. Oh, and let's not forget about her winged eyeliner that was definitely on fleek tonight. In other words, Chung definitely brought her A game when it came to her makeup, because of course she would.
And if you're wondering just how credible she is when it comes to the fashion world, well leave it to Anna Wintour, Vogue editor-in-chief and chair of the Met Gala to explain. Wintour has previously described Chung as a "phenomenon." And boy, did Chung look phenomenal tonight.
I mean, those are straight up life-goals right there.