Chris Soules Blew This Dance Out Of The Water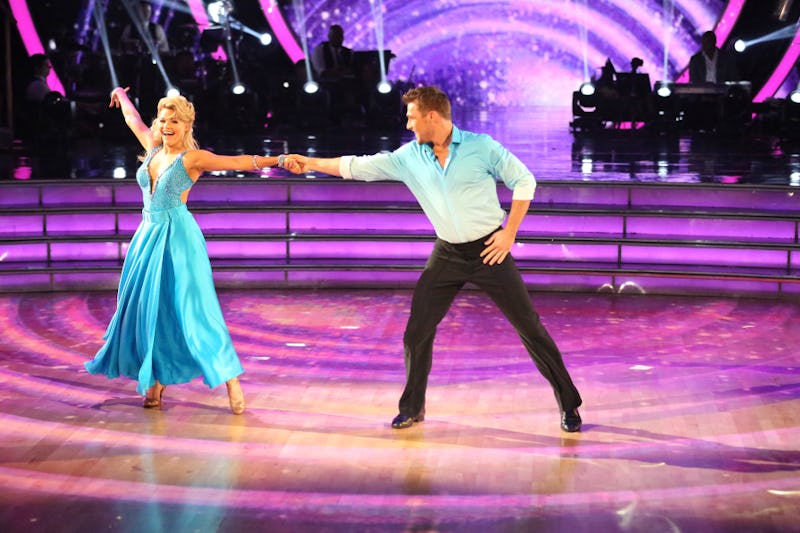 When the 20th season of Dancing With the Stars started and I knew the Bachelor was going to be on, I was cynical at best. I doubted his abilities on the dance floor, but each week the farmer from Iowa has continued to prove me wrong. So, on Monday night, it was no surprise that Chris Soules' contemporary piece on Dancing With the Stars scored higher than ever before. I don't know what's clicked for the former Bachelor, but he's coming out on fire each Monday night. He's truly in it to win it.
His 34-point score from the judges is not just his highest of the season, but it was one of the highest scores for the night in general. The couple performed an understated, sweet dance to Sam Smith's "Lay Me Down," and garnered praise from the judges. "To me you win the award for most improved this season," Julianne Hough declared. "By far your best dance," Carrie Ann Inaba agreed. "Your lifts were amazing."
With Tuesday's double elimination looming, I can truly say that not only does Chris Soules want to be here, but he deserves to be here. He's semifinal worthy, and the rest of the stars better watch out. Like Soules said, this underdog's got a bite.
Image: Adam Taylor/ABC