Couple Faces 15 Years For Having Sex On The Beach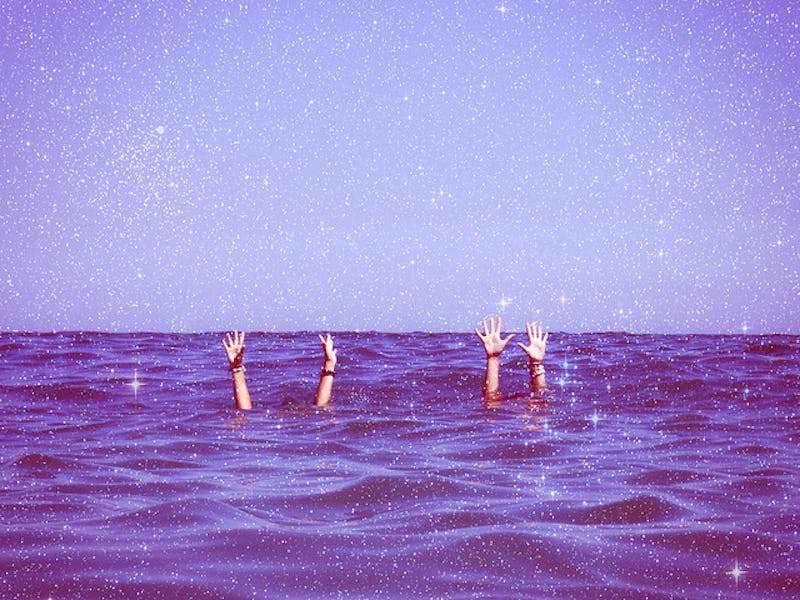 How much is having sex on the beach worth to you? How about 15 years of prison time? Jose Caballero and Elissa Alvarez were found guilty Monday of "lewd and lascivious" behavior after being accused of having sex on a Bradenton, Florida beach last July. The defense said Alvarez, 20, was dancing on Caballero, 40, "nudging" him to wake up. But witnesses disagreed. Beach-goers saw the couple's shenanigans, including children. (That's going waaaaaay too far.)
The jury came to a decision in just 15 minutes after a one-and-a-half day trial. A sentencing hearing still needs to be set, but the sex-on-the-beach charges could cost the two a max of 15 years in prison. Cabarello would probably get more time behind bars than Alvarez, since he already has a record for cocaine trafficking and spent nearly eight years in prison. Since he's been out of prison less than three years and already committed another felony, he may get the maximum 15-year-sentence. Plus, Caballero and Alvarez will have to register as sex offenders.
Just to give you some background on Bradenton, it's just south of Tampa and made up of beautiful beaches, tourists and retirees (including my aunt and uncle in their 70s; I sure hope they didn't see this). "We're dealing with basically tourists, that came from Brandon and Riverview and West Virginia, and they're here on the beaches of Manatee County, our public beaches," Assistant State Attorney Anthony Dafonseca told the Miami Herald. "So you want to make sure that this isn't something that just goes by the wayside. And that it is well known to the community, what will be tolerated and what won't be."
April Champ was with her two grandchildren—both under four years told—that day. The then-three-year-old saw the couple in action. "[The child] wanted me to explain what they were doing," Champ said to The Guardian. "I redirected her and we looked at seashells."
In a Bustle piece where we asked people about crazy places they've had sex, some specifically said not in front of children and most were discreet about it. And, let's all remember another thing—smartphones, people! Be smart about them! Don't forget that nearly everyone has one and, chance are, they will catch you in the act if you have sex on the beach (or do something that very much looks like it, like "dancing").
"He's a great person," said Caballero's mother of her son, declining to give her name. "There are other things out there we need to worry about, and they're still loose, people who have done worse stuff." True, I bet he is a great person—but even great people have sex; he just happened to get caught.
According to the Bradenton Herald, Defense Attorney Ronald Kurpiers said his clients were "devastated," by the verdict. Well, they should have thought about that—and that everyone has phones with video options (!!) these days—before "dancing" on the beach. (Even dirty dancing isn't right, especially in front of little kids!) "She wasn't dancing," Dafonseca said during closing arguments. "It's insulting your intelligence to say that she was dancing."
Images: Tamara Álvarez/Flickr; (2) Giphy