Jacquemus Merchandise Will Now Be Sold Online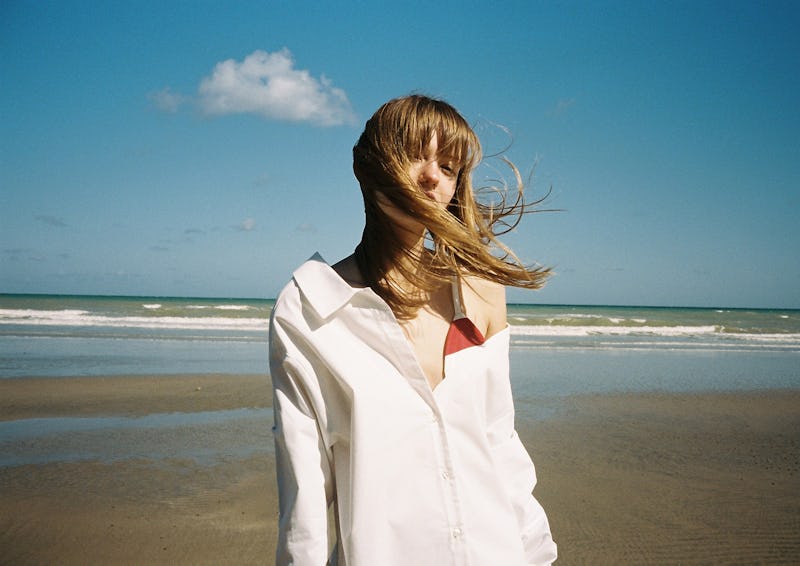 "It was all a dream," Biggie raps in "Juicy" and I like to think he was thinking of French designer Simon Porte Jacquemus and his unique, quirky designs. OK, so maybe this was years prior, but with his modern, boxy silhouettes and random cuts and shapes, the 25-year-old designer makes the most striking pieces that make you stop in your tracks. And while previously only available in select boutiques, Jacquemus has now launched e-commerce, so you can shop the dreamy collection from your couch.
Jacquemus told Style.com, "I always try to have a direct relation with our customers from Instagram to Facebook. It was really important for us to have our own space to sell the collection." And shopping on his website does exactly that. I was surprised, when I clicked on "shop" to find more artistic, editorial shots of the clothing, instead of the traditional full body shots that focus only on the clothing.
With the vintage-looking photos and added mystery with most of the models' faces covered, it's a truly unique shopping experience. Suddenly, it goes from "just a dress" to a story, bringing in a larger context to the clothing, and makes you feel that every piece is truly unique. Which runs true to what Jacquemus was trying to accomplish, as he told Style.com that he wanted to create "an online shop that doesn't look like an online shop."
Browse their website further, and you can view pervious collections' lookbooks. A particular favorite of mine is "Les Filles En Blanc," filled with thigh high stockings, modern school boy-inspired button-ups and skirts, and a seriously insanely cool crop top that shows just a tad bit of underboob. Basically, everything I wish I could pull off.
Images: Jacquemus