Who Is Domingo Lucenario Jr. Of The Philippines?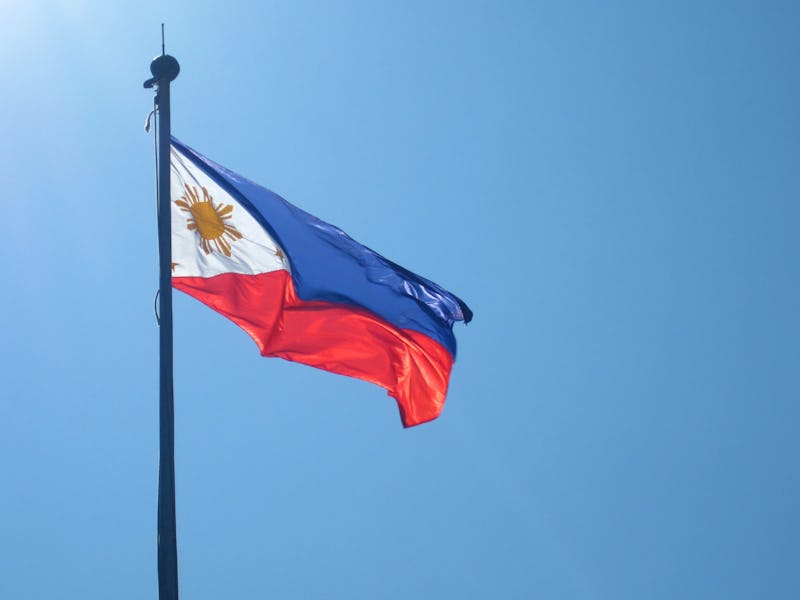 According to Pakistan's military, a helicopter crash killed Norway's and the Philippines' ambassadors during a foreign diplomat trip to the disputed northwest region of Kashmir. But who is Domingo D. Lucenario Jr., the Philippines' ambassador to Pakistan who tragically died in Friday's crash? The celebrated diplomat was an experienced ambassador with a rich history in foreign affairs.
Lucenario was born on Sept. 3, 1960 in Manila, Philippines. In 1984, Lucenario graduated from the San Beda College of Law in Manila and passed the bar to become a lawyer. He is survived by his wife, lawyer Nida Arada Lucenario, and his three children.
Beginning in 1986, he worked in a variety of diplomatic roles at consulates in Germany, Australia, and Hong Kong, according to the website of the Philippine embassy in Islamabad, Pakistan. In August 2009, Lucenario became the Philippines' ambassador to a number of African countries. Those countries included Kenya, Burundi, Comoros, Republic of Congo, Democratic Republic of Congo, Malawi, Madagascar, Mauritius, Rwanda, Seychelles, Uganda, Somalia, and Tanzania. During that time, he also was his country's permanent representative to the United Nations Environment Program and the UN Human Settlement Program.
In March 2013, Lucenario became the Philippine ambassador to Pakistan as well as Afghanistan, Kyrgystan, and Tajikistan. Lucenario received three major presidential awards throughout his career: Order of Sikatuna Award, Order of Lakandula Award, and Gawad Mabini Award. He also received the Isabel La Catolica Award from the Spanish government for improving relations between the Philippines and Spain.
Pakistani military spokesman Gen. Asim Bajwa broke the news of the crash via his Twitter account. Along with Norway's ambassador Leif H. Larsen, the wives of Malaysia's and Indonesia's ambassadors as well as the helicopter's two pilots and a crew member were also killed, he tweeted. Dutch and Polish ambassadors, Andrzej Ananciz and Marcel de Vink, respectively, were injured in the crash. Two other helicopters that were part of the convoy safely landed, he later tweeted.
The diplomats were traveling to the Gilgit-Baltistan territory to attend the opening of a tourism project. Prime Minister Nawaz Sharif was en route to the ceremony when he learned of the crash, according to the Associated Press. In a statement, Sharif said he expressed "deep grief and sorrow over the tragic incident" and "extended heartfelt condolences to those who lost their lives in this incident."
The cause of the incident is still unknown, but there are already competing explanations for the crash. Bajwa tweeted the helicopter crashed after developing technical issues. The Pakistan Taliban claimed responsibility, saying in a statement it used an anti-aircraft missile to shoot down the helicopter. That claim has yet to be verified.
Image: via/Flickr