10 Beaches You HAVE To See In Your Lifetime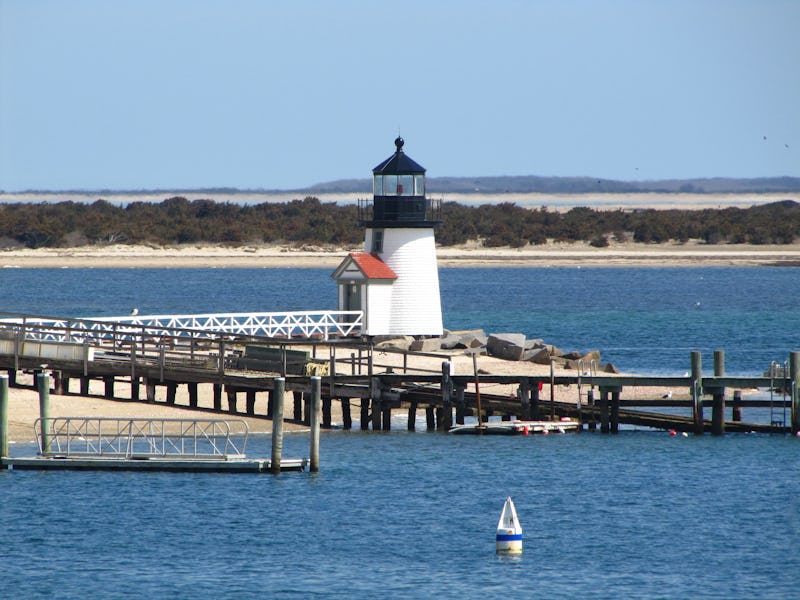 After a long (very long, for those of us on the East Coast) winter, spring is finally in full bloom, and summer is looming anxiously around the corner. By now, most of us are probably itching for a vacation, and the quintessential summer getaway is, of course, the beach. With Memorial Day weekend being the official kickoff of beach season, it's time to start thinking: where should you go? The best beaches in the world are just waiting for you to visit them, so whether or not you're looking for an adventure or a relaxing retreat, it's time to start planning your trip now.
As someone who grew up by the seaside and could not be more at home than when I'm on the water, I'm here to tell ya — the beach is not just the beach, and choosing an oceanside retreat for your summer vacation is like trying to pick out which new pair of shoes to buy. Or, you know, what series to binge on Netflix next. It all depends on your needs and desires at that particular moment. So whether you want to ride the waves, travel somewhere far and exotic, or just listen to the sound of the water while eating some really delicious food, these are the best beach destinations you are going to want to visit this summer.
If you want the classic beach experience...
Malibu, California
Sun, surf, sand — throw on your bikini and flip flops, and go!
If you want turquoise blue water...
Maundays Bay, Anguilla
It's the epitome of Caribbean blue.
If you're a foodie...
Sea Island, Georgia
Perk up your palate with the best of low country cooking. Zesty seafood boils, shrimp and grits, and, of course, plenty of sweet peach pie.
If you're dreaming of someplace exotic...
Sharm El Sheikh, Egypt
The Sinai Peninsula is all about adventure. From scuba diving in the Red Sea, to stargazing in the desert and visiting local Shisha lounges, it certainly has that exotic allure.
If you want vintage charm...
Coronado, California
Relax on wide sandy beaches, rent beach cruisers, stroll downtown and visit an old time ice cream parlor, and marvel in the splendor of the Victorian-style Hotel Del. Some Like it Hot, starring Marilyn Monroe, was even filmed there.
If you just want to surf...
Maui, Hawaii
Maui is a surf lover's paradise.
If you want unspoiled authenticity...
Nevis, Saint Kitts and Nevis
Nevis is one of the few Caribbean islands that hasn't been overtaken by tourism. It has an active volcano, plenty of old plantations, and a largely local population who will spoil you with their native cuisine of plantains, grilled wahoo, and stewed goat meat.
If you want to party...
Cabo San Lucas, Mexico
Cabo is one, big seaside party.
If you want fresh seafood...
Nantucket, Massachusetts
Lobster roll, anyone?
For pure luxury...
Antibes, France
The French Riviera is the playground of the rich and famous, and the town of Antibes is pure indulgence.
Images: Getty Images; Adam Dooley, tiarescott, C_h_a_r_l_e_s, Robert Ciavarro, garden beth/Flickr; Sienna Fantozzi; The Cloisters at Sea Island