Googly-Eyed Accessories May Be The Next Big Thing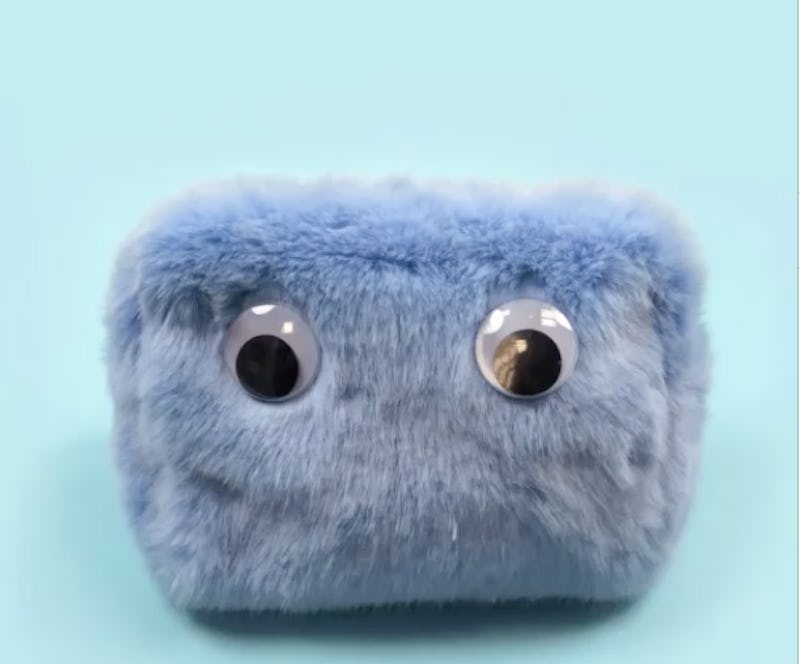 Remember when you used to glue crazy googly-eyed fuzzballs onto all of your school craft projects and binders? Now you can buy googly-eyed clutch purses thanks to Topshop.
When I first saw these cute clutches, I thought they would be more like the size of a hand, but they are a little bit larger, meaning they are the perfect size to hold your phone and your wallet. They even have a hand strap! Yes, someone may reach out to pet your purse when you're carrying this novelty clutch, but who could help themselves? These purses can make any casual outfit fun and well, just plain silly.
We'll leave it up to you to decide if you'll invest in one of the little fur monster purses, but they are only $35, so it may be worth the test drive?
Of course the purse does look more like something from a Halloween craft project rather than an accessory, but fashion isn't fashion without risks. But also, how can you deny how cute it is!?
If the clutch size isn't for you, you can even have this faux fur googly-eyed friend as a backpack. All I have to say is #winning.
Faux Fur Face Drawstring Backpack, $35, us.topshop.com
Faux Fur Face Clutch, $35, us.topshop.com
Can you really resist these adorable pieces, especially in two different colors?! Thanks for this cute fashion statement, Topshop.
Images: Topshop/Instagram; us.topshop.com