The 'Mad Men' Series Finale Trailer Is Here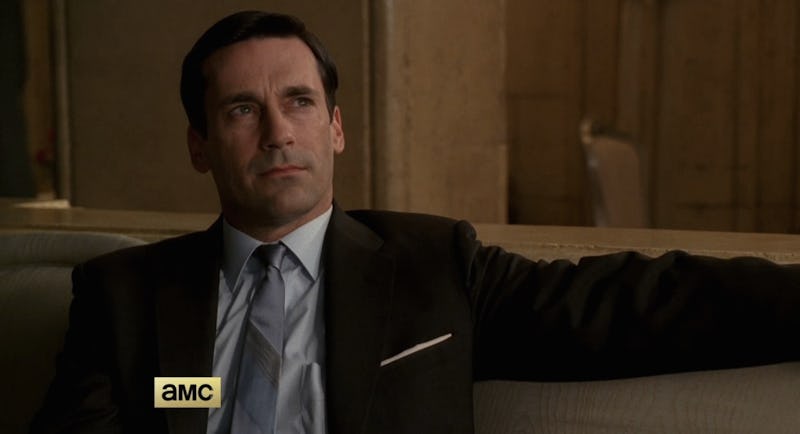 As far as episode trailers go, Mad Men has never quite excelled at them. It's not that they're bad, or anything — quite the contrary. It's just that, well...they generally reveal absolutely nothing about what to expect in the next episode. However, it looks like for its series finale, Mad Men has come up with a very different kind of trailer. Though it still reveals just about nothing (in contrast to what I'm sure will be a very drama-packed series finale for Mad Men) about what to expect, Mad Men 's series finale trailer will do what (I assume) no other trailer for the show has ever done: Make you cry. Because this trailer? It's just as sentimental as it gets.
Set to Paul Anka's classic "Times Of Your Life," the trailer runs through classic moments in Mad Men's history: Happier times between Betty and Don, when Sally was just a kid, happier times between Megan and Don, Roger's super cool '60s moves — you get the picture.
Though I didn't note any new footage from the upcoming episode — not even a glimpse! — the sheer sentimental factor of it all will suffice in its place. This is like Don's Kodak speech all over again! (Funnily enough, a press release notes that "Times Of Your Life" was actually used in a Kodak campaign back in the '70s, so, considering the meaning of Kodak in the world of Mad Men, the fact that this song is being used in this trailer is all the more significant.)
Check out the trailer below. The series finale of Mad Men will air Sunday, May 17, on AMC.
Image: AMC