All The Bloggers Designing Swimsuits This Summer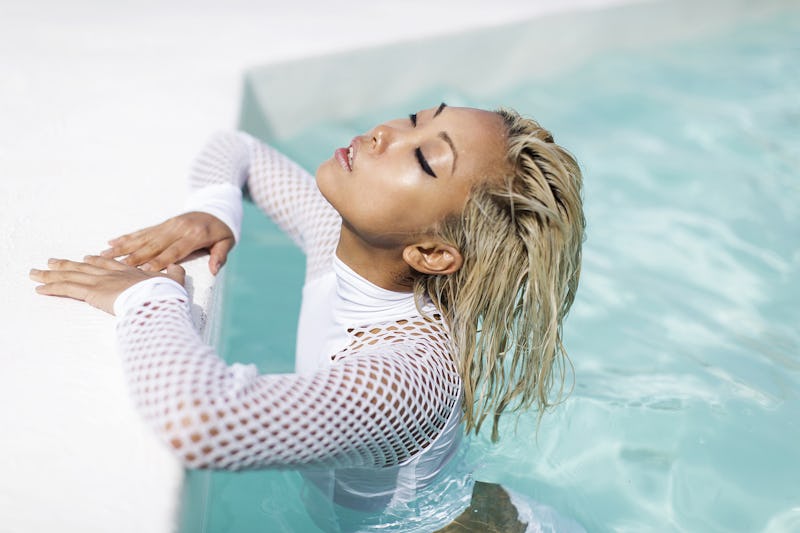 Bikini season is nearing, which means some amazing swimwear collabs are upon us! Bloggers are designing swimsuits for some of the best lines this summer — and I wouldn't want it any other way. It's basically their JOBS to run around in bikinis, so I think we're in good hands.
All very different in their styles and in their designs, these women are bringing swimwear that you're going to want to live in all summer. Seriously, don't bother purchasing anything other than these suits. They're all the clothes you need.
My personal favorite blogger collabs this summer feature the young women behind The Haute Pursuit, A Bikini A Day, Gabi Fresh, and Tone It Up. They're serving up little something for everybody, from swimsuits that make a big fashion statement to swimsuits that fit everyone. We all know that having a bikini body only takes one step (putting a bikini on your body), and you'll be itching to do so with this amazing selection
Check out each blogger and their designs below to see exactly what I mean. Some suits are available to purchase now, and some will be available to shop very shortly, so keep an eye out!
The Haute Pursuit
THP Mesh Crop Tee, $145
THP Wrap Top, $130
THP Taylor, $265
Blogger Vanessa Hong partnered with swimwear designer Beth Richards to bring you a very minimal and sexy swimwear collection that's available to shop now. Her two-piece designs feature crop tops, which are just soooo much hipper than your average bikini.
A Binkini A Day
When I say these ladies live in their bikinis, I literally mean they wear bikinis for a living. Goals, right? They have their own swim line called Monday Swimwear, and their latest collection will be dropping soon! The sneak peeks on their Instagram show two pieces that look super stylish and comfortable. Totally meant to be worn all day, they're just perfect for all of your summertime plans.
Gabi Fresh
Iridescence Underwire High-Waist Bikini, $68.60
Pink Underwire Mid-Waist Bikini, $68.60
Kiwi Wrap Underwire High-Waist Bikini, $68.60
Body positive blogger Gabi Fresh has released a line in a range of plus sizes that are really, really cool. There are a variety of cuts and shapes featured in this line, rather than the usual, snooze-worthy collection of so-called "flattering" tankinis. And even better, you can shop it now.
Tone It Up
Neon Beach Party, $140
Midnight Mermaid, $140
Good Vibes & High Tides, $140
Karena and Katrina film their wildly successful Tone It Up exercise programs on the beach. In their bikinis. Again, how do I get a job like this? I may not be shooting workout videos on the beach, but I can still wear bikinis just like them, since their latest line can be purchased now. These bikinis have fun colors and prints, and some of them are even reversible! If that's not the definition of rad, I don't know what is.
Images: Courtesy Brands