Men in Heels, Courtesy of Aquazzura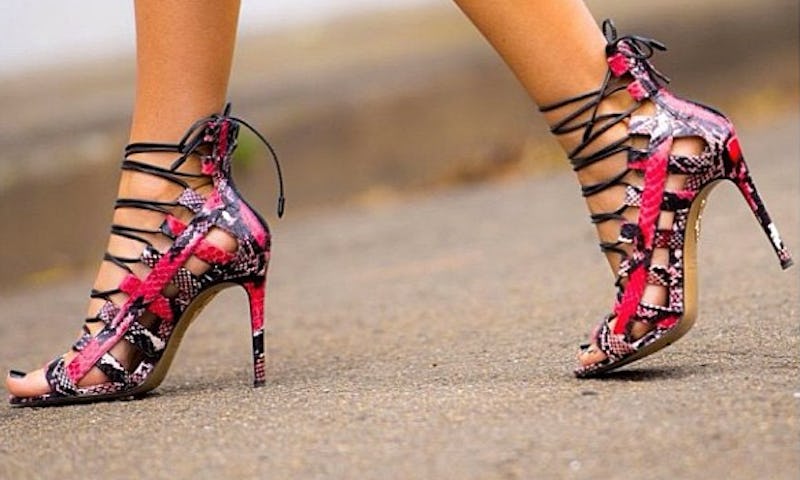 Men in heels? Here's hoping this does not become a thing. Aquazzura shoe designer Edgardo Osorio staged a few different scenes for his presentation at Pitti Uomo last week. Of his decision to put high heels on models dancing ballet, cycling, and perhaps the most jarring of situations, on male models, Osorio told Fashionista that all these things are possible "because [the shoes are] so comfortable."
Could it be? The holy grail in footwear: a sexy, beautiful and cushy stiletto? He did convince male models to wear the shoes for hours on end, and we know how torturous that can be at times. According to the shoe designer, the models were having a "blast," even by the end of the evening. If that's any indication of comfort level, then I'd like to try on a pair, pronto.
Although the display definitely does prove a point construction-wise, I'd appreciate it if the heel-wearing is left to the women. Yes, Aquazzura is clever, but the rolled-up pant legs showcasing shapely male calves and pointed pink stilettos isn't as visually appealing as it is curious. I'm really more into a man in brogues or wingtips. I'll even take sneakers.
Images: @aquazzura and @fashionista_com on Instagram