Female Superhero Finally Gets... A TV Show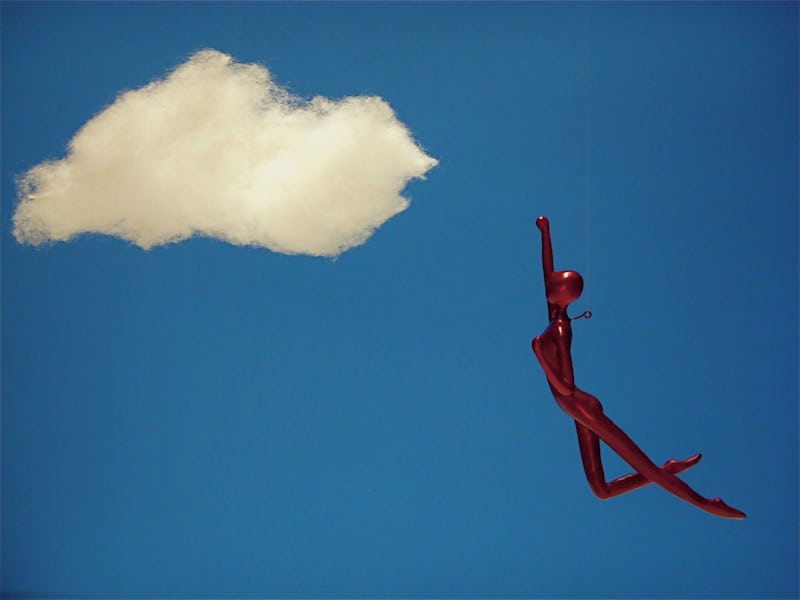 Everywhere you look these days, you see a superhero. At the multiplex (this weekend's Thor: The Dark World), on television (ABC's The Agents of S.H.I.E.L.D.), at your bookstore (the recently announced Ms. Marvel comic series.) Heck, you can even find a superhero under your pants. And, now, you're about to see a different breed of superheroes pop up somewhere else: on your streaming service. Because Disney and Netflix announced Wednesday that Netflix would develop Daredevil , Jessica Jones , Iron Fist , and Luke Cage series.
This no doubt continues the good news kicked off by The Agents of S.H.I.E.L.D. and Ms. Marvel , two superhero-centric projects that showcase women as kick-ass life-savers, instead of the damsels in distress the genre has often relegated the gender to. And equally good news? The fact that Marvel will be spotlighting Luke Cage, an African-American hero. But as exciting as it is to see Jessica Jones — a detective/investigative journalist with a superhero past — rise to prominence alongside better-known Marvel characters like Daredevil, or anyone starring in The Avengers, it still proves that the company has a long way to go when it comes to diversifying its brand.
It's great that a woman and African-American man will headline two TV series... but, still, where's their $200 million movie? (If you point to the Black Panther movie — well, despite the fact that Marvel still claims that it's "absolutely in development," it's been dwelling in the exact same status since January 2011.) And even though rumors are swirling that Wonder Woman will appear in Batman vs. Superman , the film is still called Batman vs. Superman.
The lack of female and diverse superheroes on the big screen is a well-documented problem, and one that even Avengers director Joss Whedon notes (but cannot seem to solve on his own). And, though it's easy to be happy about the fact that heroes like Jessica Jones and Luke Cage will score a spot on a streaming service, it seems a little like a consolation prize. After all, their series could only be announced in conjunction with another, more famous white superhero, Daredevil.
That said, there is a sliver of hope for the characters. With movies continually dwindling in quality (including superhero movies, like Man of Steel ), perhaps Netflix is the perfect place for a diverse superhero to truly flourish. Though it is admittedly a tad disappointing to see the Disney empire taking over a service that has proven to be a creative force — with outstanding original series like House of Cards and Orange Is the New Black — Marvel needs to put forth a more diverse presence. And if Netflix can truly make these superheroes super, well, then maybe we're one step closer to seeing them leap beyond the small screen.
Image: JD Hancock/Flickr