Kendall & Kylie's PacSun Line Is Available To Shop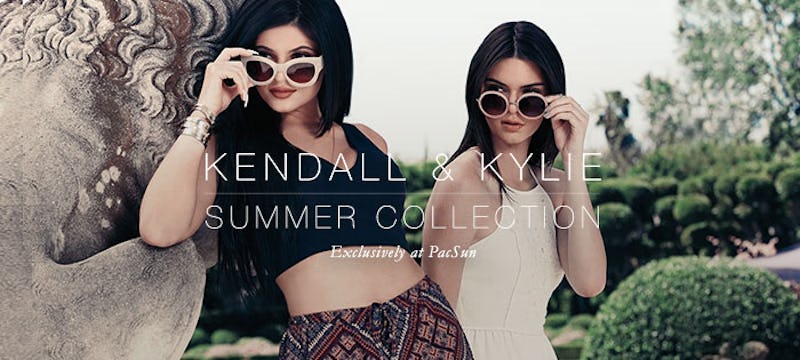 If Kendall and Kylie's latest line is any indication of what this summer's hottest trend will be, then this is bound to be the summer of the co-ord set. Kendall and Kylie Jenner's PacSun collecion is available to shop now, so get ready to get your match on!
When it comes to coordinating, Kendall's been showing us how it's done lately, so I, for one, couldn't be more excited to shop the matching sets from this line. And if you're not into the whole matchy matchy thing, then don't worry— all the items are available to be purchase separately, so you can wear them together, or not!
Or, take some liberty and mix things up! All of the pieces work well to mix and match and have a super bohemian feel to them. They muted colors and flowing silhouettes have a laid-back (but not frumpy) vibe so you're bound to be comfortable, but still be super fashionable. And that's really the ultimate goal, right?
Shop the best boho vibing pieces from Kendall and Kylie's collection! Match things or mix them up a bit, do whatever you feel like, because no matter what this line is super fabulous.
Now enough talking, let's get to shopping!
Top, $39.95; Shorts, $44.95
$32.95
$39.95
Top, $29.95; Shorts, $39.95
Cami, $29.95; Shorts, $39.95
Images: PacSun