100 Years of Beauty: Philippines Is Next in Line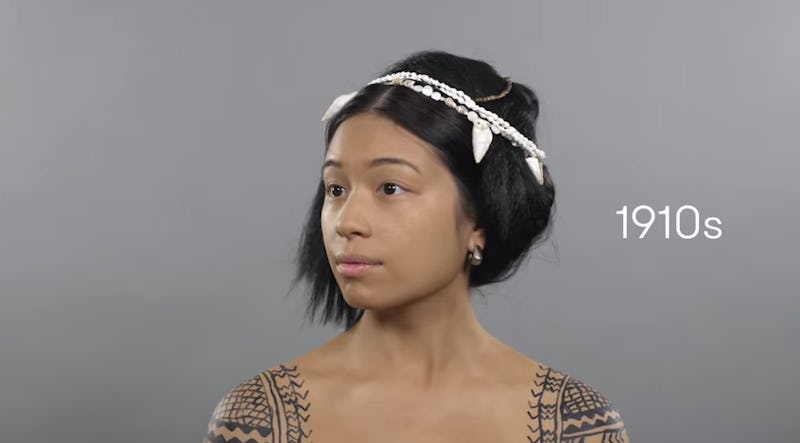 Living and growing up in the Philippines, it was not out of the norm to see the proliferation of American influence, whether it came in the form of burger food trucks and Krispy Kreme joints all over the city, or, most of all, in beauty trends. The new 100 Years of Beauty: Philippines is the sixth installment in Cut LLC's YouTube Channel and shows us just how influential the U.S. truly is and was.
To preface this, I was born in Manila, Philippines in 1991, and grew up there until I was ten years old. Contrary to popular belief, I didn't live in a hut (yes, these are things people used to actually ask me) and I saw all the popular shows: Clarissa Explains It All, Figure It Out, Boy Meets World, Pete & Pete, Daria —you name it. It never came as a surprise to me that the U.S. had a tremendous influence—in fact, I was taught English from an extremely young age. It was just something everybody accepted.
Here's a little background on Filipino history: Spain ruled the country until 1898, only to be taken over by the United States. Japan has also had their reign in the Philippines. And as a result, the country is chock-full of different influences. In this particular video, while the beauty standards start off in 1910 with indigenous body art and a head piece made out of shells, by the 1930s, we see a clear Western influence, with curly locks and a bejeweled head piece.
By the 1940s, we see a clear Japanese influence, around the time that Japan had begun to occupy the country, right after Pearl Harbor. The model in the video is even depicted holding up a shotgun. It also seems as they've applied a lighter powder on her face, giving her a lighter complexion, something that Filipinos have long been obsessed with. Because of the booming film industry after WWII with American actors and actresses, "mestizas" were preferred for roles.
In the 1960s, following beauty standards in the U.S. seemed to be the trend, as depicted by the Jackie O-esque hair in the video and then in the '70s, hippie culture came along. As the video moves into the 2000s, hoop earrings and a side part are all the rage. By the time it hits the current 2010s, its all about bold eyebrows and full hair — something we are all very familiar with in current American culture.
It's definitely an interesting ride to see the history of a country played out in a beauty video, and, as we can see in the video, there's been less skin lightening throughout, so that's a tiny step closer to progress. While it will take decades to even make baby steps into ditching the beauty standards posted on our country from a long history of colonialism, I can only hope for acceptance of our own culture and traditional standards. Bring the tattoos back!
Images: YouTube