'Modern Family' Will Be Back Before You Know It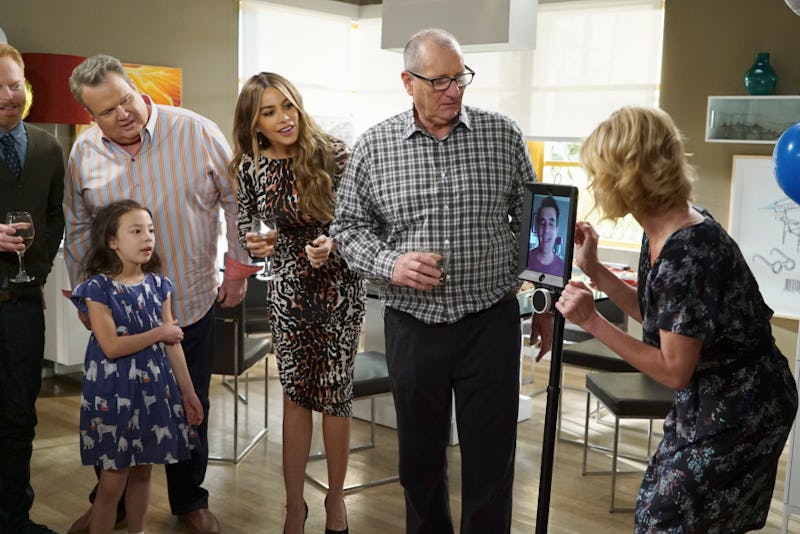 When it comes to TV shows, all good things must come to an end. It's a murky situation to think about: would you rather watch a show go on and on until the quality suffers, or have it end earlier than you'd like, but go out on top? That's definitely on the minds of fans of Modern Family, which was renewed for Season 7. How long can a show this successful stay that way? I'd like to say forever, but I know that's not the case. [UPDATE: ABC has announced that Modern Family will premiere on Sep. 23.]
The good news is: Modern Family is returning to ABC this fall, most likely near the end of September, just like previous seasons. That's great to hear, right? The show continuously makes audiences laugh, draws in huge ratings, and always seems to be a shoe-in for awards season. So what happens when it comes to an end?
"It will, you know. Change is inevitable," Ed O'Neill told E! Online. Talk about ripping the band-aid off quickly. The show is not at all ready to leave air and nothing has been confirmed, but rumblings from cast and crew members definitely start to make you wonder what's going to happen in the coming years. However, executive producer Christopher Lloyd's comments to E! Online may calm you down if this is too much to handle, as he said, "We'd like to think we're still maybe a couple years away."
There are other factors to consider, too. Ariel Winter, who plays Alex Dunphy, is starting to think about life after graduating high school next year. She told E! that she is considering going into the law field after college, since it is always something that has interested her.
Then there's the contracts. The Modern Family cast had a huge, very public, negotiation stall back in 2012 as the cast was preparing for Season 4. According to the Hollywood Reporter, after working out salaries, the cast also agreed to add one additional season on to the already existing seven-season contracts they had, extending them to Season 8. If the show continues beyond that, there will probably be another contract negotiation for the main cast members who were involved a few years ago.
So what does this mean for fans? Enjoy it while we can, because Modern Family isn't going to be around forever. Sure, it could continue for many, many more seasons, but that's still not forever. As hard as that is to swallow, just put it in the back of your mind, circle September on your calendar, and get ready for the premiere of Season 7 of Modern Family.
Images: Eric McCandless/ABC (2); Giphy