Why More Women In The UK Are Paying For Sex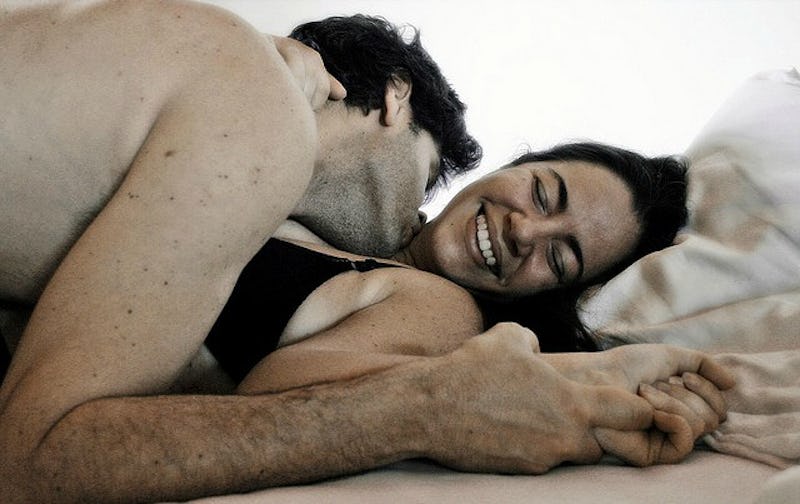 More busy women are seeking sex from escorts, according to a new study in the U.K. The study, led by Dr. Sarah Kingston of Lancaster University, and co-led by Dr. Natalie Hammond at Manchester Metropolitan University, found "there were 5,246 male escort profiles and 11,056 female escort profiles in 2010, compared to the 15,732 male profiles and 28,614 female now," the Daily Mirror reported. The study is looking at both buyers and sellers of sexual services. Kingston told the newspaper, "we are seeking to explore the motivations and experiences of women who book escorts; who and where they buy sex from and how physical and sexual safety is ensured."
While there has been an obvious increase in both male and female escort profiles, male escort profiles increasing at a higher rate is surprising. Traditionally we think of men purchasing sex, but it's important to remember there are a lot of different ways women participate as consumers in the sex industry. The study shows that the increase in escort demand is mainly from women in their 30s and 40s, although the women that pay for sex come from "all backgrounds and ages." Kingston told the Mirror:
Our participants say most of the women who buy sex are professional people, some of whom may simply want pleasurable sexual experiences. Paying an escort is described as a way of ensuring discretion, as opposed to other ways of securing sexual encounters. Some female clients also seem to not want or have the time for a 'conventional' relationship."
Although there was a distinct rise in the use of apps and phones for busy professional women to find escorts, others cited motivations like spicing up their sex life in a relationship or looking for companionship — sometimes paying to go out to dinner and spend time together, in addition to sex. This is a long understudied area, and the research is ongoing. It's an important area to explore further, as male prostitution receives much less attention than its female counterpart. More information is available on their website.
Images: Rita M./Flickr