Why You Can't Wait To Take A Big Risk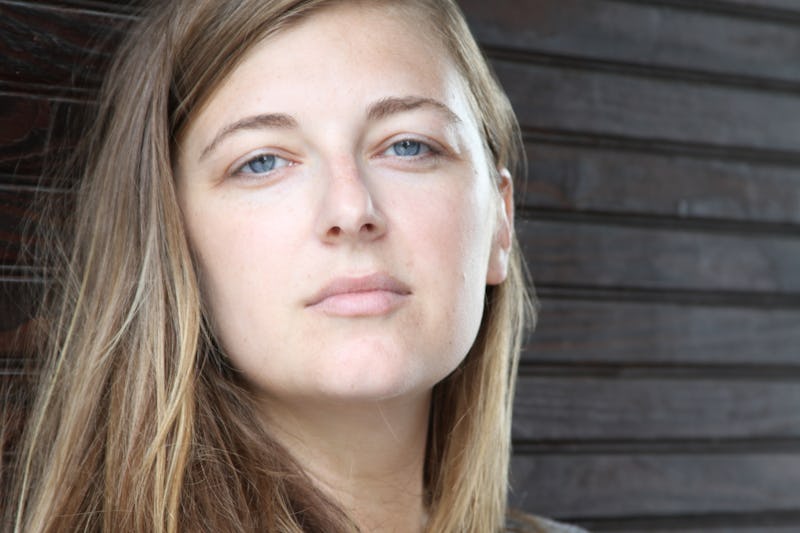 We sat in a rented flat in Paris. In celebration of my business partner and good friend Lauren Oliver's 30th birthday, we went around the room, toasting her with our favorite bubbly (Billecart-Salmon Brut Rose — ridiculously priced but life-changing!). Lauren insisted on brief speeches to each of her friends, and I'll never forget her words to me: "Similar qualities make Lexa both a great editor and great friend: her talent for nurturing others' growth, for creating space for people to realize their dreams… often before her own."
That night changed me. It dawned on me that our best qualities are often the very things that also hold us back.
Lately, I've thought a lot about Mindy Kaling's new book, Why Not Me? , which comes out in September, and the message promised within: we can go through life thinking someone else will be the first to accomplish X, the best at Y, the most-likely-to-win Z. We can wait our turn, hoping it will come. We might even hope it doesn't come, content to lurk in the shadows where there's less to gain but also less pressure, less scrutiny. Or we can say "Why not me?" and a follow-up... "Why not now?"
What if Mindy had simply listened to the reasons to say no — that she wasn't "traditional television material" enough to pull off her own show? We might never have had the incredible Mindy Project — a show that only she could have in fact pulled off with the wit and realism that she has. And who knows what else she'll be able to accomplish, and share with the world, as a result of its success.
The main character in my first book, Proof of Forever , has a lot of fears. Joy is afraid of leaping off the cliff into the lake at summer camp. She's afraid of falling head first into love — and into life. It takes a serious wake-up call, and a trip back in time to that last summer at camp, for her to realize that most of us only have one chance, and so we must take a leap, we must ask ourselves, why not me and why not now. We don't have any proof of forever — any proof that we'll succeed or be happy or even that we'll live beyond tomorrow. The only taste of forever is the leap itself, that moment of invincibility. A moment that redefines who we are and who we will become.
The funny thing is, I was terrified to write Proof of Forever. I'd worked with so many other accomplished authors by then, that I just kept thinking, why me and why now? What if I embarrass myself? What if I fail and ruin the career I've built as an editor? Why risk it? What if I simply can't do it? But then, I took a breath, looked around me for the support I knew was nearby from friends and family, grabbed their hands, and leapt.
What I discovered was that it never gets easier to believe in yourself and fall forward into the things you want. But that it's always worth it.
My life has changed significantly because of writing this book: I learned that I could write novels — I'm already at work on my third. I discovered a new respect for the writers I've worked with for years. This novel changed me as a person, too, not just as a writer. I became braver. I started working out and treating my body better than I had in years. I took business risks. I began learning to drive — a fear I'd had for a long time. (Yesterday I drove on a three-lane highway for the first time ever!) And I decided, once the book was completed, that I was ready for another huge step in my life: having a baby.
This novel changed me as a person, too, not just as a writer. I became braver.
Now the baby and the book are both due out this June, and I know it will be hard, but that I am all the more prepared to enjoy both, to live in the moment, and to take the next leap. My hope is that a few readers will connect with Proof of Forever, will take a look at their fears and dreams, and will realize: it can only be you. And there's only now. So jump.
Images: yeong suejan/flickr