10 Affordable New Year's Eve Trips So You Can Get the Heck Out of Town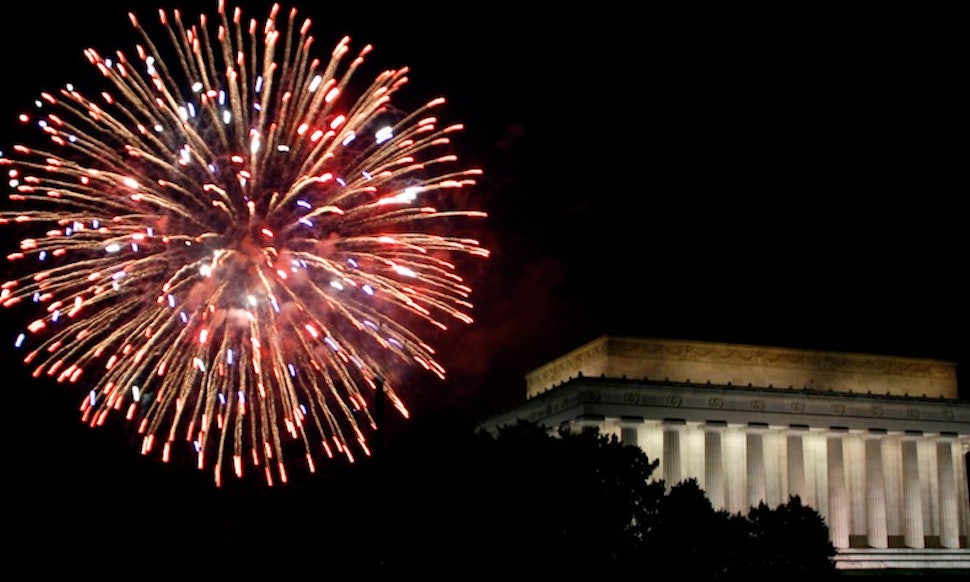 Haven't made up your mind about what to do on New Year's Eve? Don't want to go to your friend's crammed apartment party again or shell out $150 to go to a swarmy club you may fall asleep at? Leave town! It's not too late to turn New Years into a vacation. Ring in 2014 with a change of scenery by scouting the champagne/kissing scene in a place far from (or not that far from) home. Never been to New Orleans/San Francisco/Milan? Now's your chance. You'll probably end up resolving to leave town more often. We've rounded up some affordable options for traveling to a new locale this NYE.
Milan
I mean, NYE seems as good a time as any to travel to Milan! You'll get to see what 2014 holds before any of your pals in States. Flights from NYC cost just under $1000 round-trip. If you're there to party, be sure to get tickets to clubs beforehand. If you're not into the club scene, head to Piazza del Duomo or the Piazza Castello — the city hosts huge street parties there. Make your first meal of 2014 an amazing slice of pizza.
San Francisco, CA
On NYE in San Fran, there's something for everyone. The Sierra Club organizes a (free!) hike through the city's (somewhat steep) walkways and vistas, ending in a viewing of the midnight fireworks with terrific views of the city. There's also a huge party at City Hall, or you can watch live jazz. Flights from NYC are around $400, but be warned: it'll be pricey once you arrive.
Denver, CO
Toast 2014 with a Colorado-crafted beer. Flights from NYC are less than $400 round-trip, and a good hotel is easy to find. Downtown Denver hosts annual fireworks at midnight.
San Juan, Puerto Rico
Warmer climes, plenty of rum, fireworks: all of this adds up to a stellar New Years Eve. Flights from NYC are pricier ($600), but if you're looking to combine vacation and celebration, San Juan is the place for you.
New Orleans, LA
There's so much happening in the Crescent City on NYE. You can boogie in a nightclub in the French Quarter, take a fireworks cruise, or head to the city's huge party in Jackson Square. Or if you're looking for a low-key way to celebrate, make a reservation at a restaurant and feast on gumbo. Flights from NYC start at around $350.
Montréal
Go skating at the Bonsecours Basin outdoor rink, which will be open until 1 a.m., or attend the Grand Ball at Old Port, free to all! About 40,000 people attend every year, so there will be lots of midnight-kiss candidates. Plenty of mulled wine, outdoor dancing, and spectacles await. Flights from NYC start at around $350.
Chicago, IL
Chicago's got loads of clubs, bars, and dance-y places, and there's fireworks at Navy Pier at midnight. The youthful scene is on the north side, in areas like Lincoln Park, Logan Square, and Wicker Park. You can also take a NYE boat cruise around Lake Michigan, or you can toast the end of 2013 with a Chicago dog.
Boston, MA
The South End's Beehive restaurant promises "fabulous, glamtastic, all-star funk, sultry burlesque, champagne-soaked" jazz and music all night. (Plus, they have awesome beignets.) Or attend the Gatsby Ball, a flapper-themed swing dance party, hosted by Boston Swing Central. Flights from NYC are a steal at $150 round-trip.
Charlotte, SC
Uptown Charlotte hosts an annual First Night cultural celebration in which artists, musicians, and magicians perform, and the evening ends with fireworks. Or you can head to more bumpin' parties at the Westin, the Phoenix (a club), or the Roxbury (not that Roxbury) for dancing and drinks. Flights are super affordable at $200 from NYC.
Washington, DC
Enjoy live jazz at the Kennedy Center, or celebrate the 151st anniversary of the Emancipation Proclamation at President Lincoln's cottage! There are scores of clubs and bars to scout, too. Have a Capital NYE for only $150 round-trip from NYC.