We'll Have To Wait For 'It'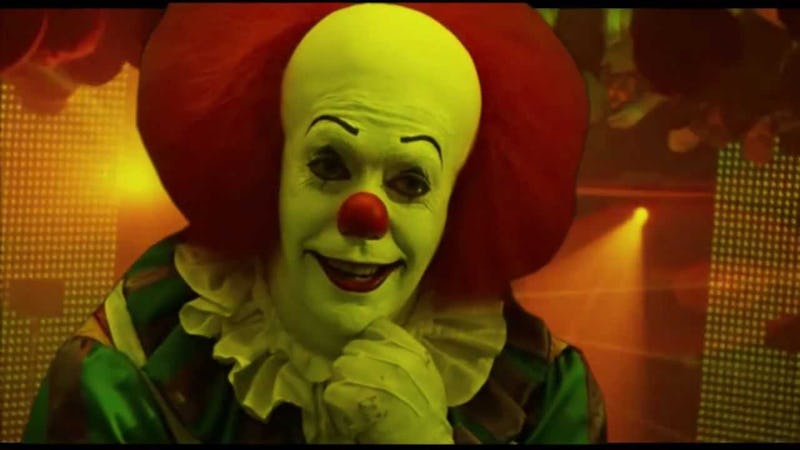 If you're already trembling in fear over that disturbing clown-centric Poltergeist trailer, then you're probably not looking forward to the new adaptation of Steph King's novel It. The film, which was announced last year and is about a group of friends who must battle a monster who preys on their fears, has already cast 22-year-old We're The Millers actor Will Poulter as killer clown Pennywise and was slated to begin production in June. That may not happen now, considering a very important person is backing out of the flick. According to Deadline, director Cary Fukunaga has left production of It , reportedly due to budget conflicts and creative differences. So what does that mean for the new movie? It may still be happening, but we could be in for a very different vision than the one Fukunaga had in store.
We don't know too much about Fukunaga's specific vision for the new project, but given Fukunaga's background, we can expect some major differences from the novel's original 1990 mini-series for ABC. That series, which starred Tim Curry as Pennywise, was definitely scary (especially if you're particularly phobic of clowns) but it also had a very campy feel to it — even Pennywise was slightly goofy. As far as his previous work tells us, Fukunaga doesn't do camp: Fukunaga is best known for directing the HBO anthology series True Detective, a mystery-drama lauded for its dark themes and gritty realism. His other notable work includes directing feature films Sin Nombre and the adaptation of Charlotte Bronte's novel Jane Eyre, two movies that burn with intensity. With Fukunaga helming It, it seemed reasonable to expect a darker version of the very creepy story.
It's unclear what these "creative differences" are between Fukunaga and the power that be, but hopefully it doesn't mean that we'll lose an edgier It now that Fukunaga has left the project. We might not technically need a new It, but if we're going to get one, I hope we also have a director that really amps up the grittiness the way I expected Fukunaga to.
Images: ABC; Giphy