A Bridal Bikini? It's Here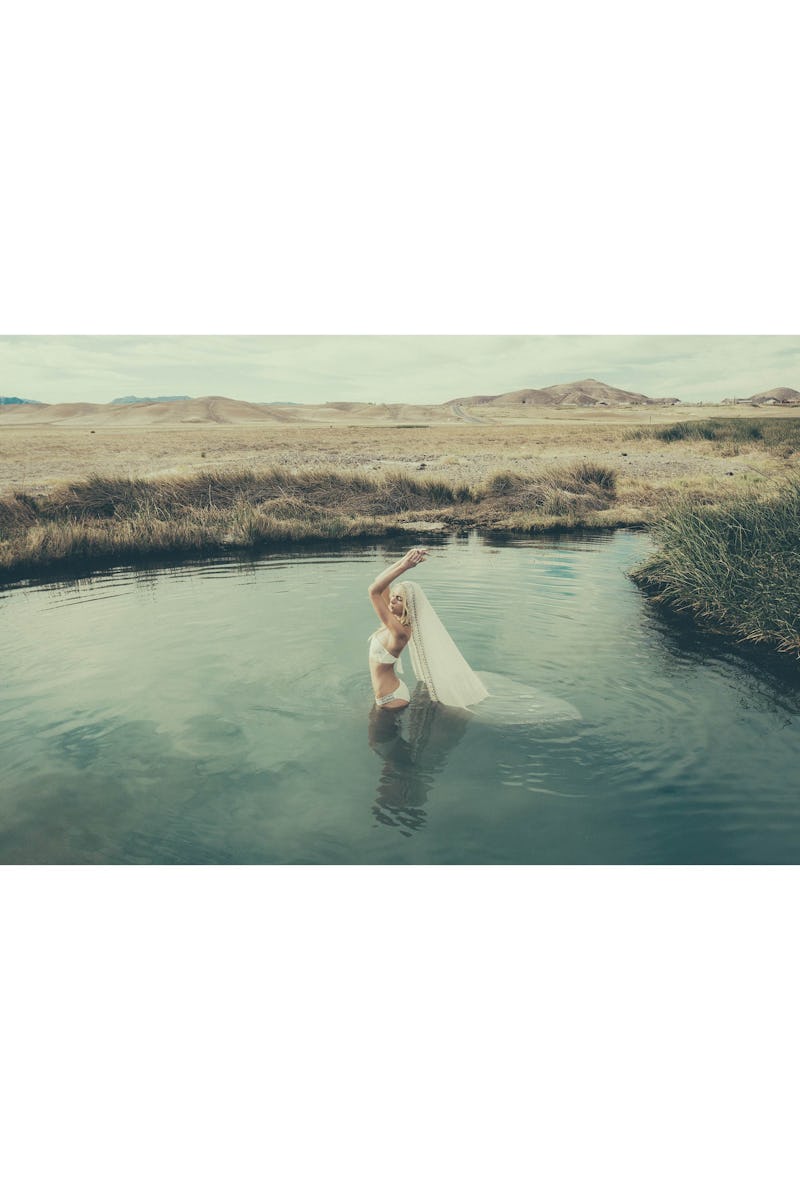 Much to our excitement, boho-chic designer Mara Hoffman recently ventured into bridal gowns, offering up a collection of breezy, ethereal-like dresses to say "I do" in. Less exciting, however, was her decision to create bridal bikinis. We've heard of beachside weddings, but unless we're Kate Upton or Miranda Kerr, wearing a bikini down the aisle seems more scary than special.
Hoffman's line of bridal wear includes two swimsuit pieces: a beautiful embroidered bikini and a simple beaded one piece. While both are absolutely gorgeous, throwing a veil over it still seems a little, well, naked for my taste.
While the designer knows it isn't for everyone, she still loves those free-spirited gals who are willing to embrace the scantily clad look. "I love the idea of a bride getting married in the ocean," Hoffman told TODAY.com.
I probably won't ever give in to the idea of a bikini wedding, no matter how many SoulCycle classes someone takes in preparation for her big day. However, I'd definitely will consider it for a tropical honeymoon destination. Or even just my next summer vacation.