A 3-Step Summer Beauty Look You'll Actually Want to Do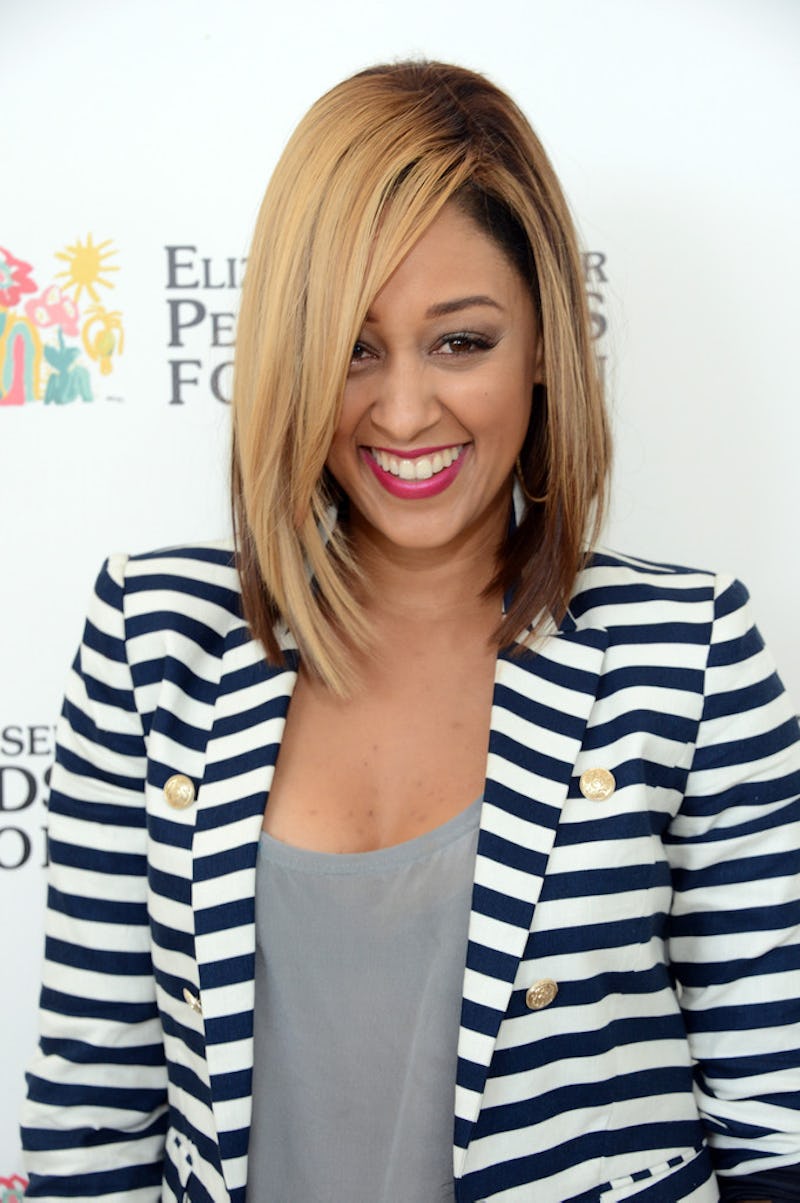 There are two things I rarely do: One, write about straight beauty, and two, write about celebrity-inspired looks. Perhaps I can blame this post on the first 90 degree day of the year, and a real cognizance that summer has arrived with a capital "A", but this is a full on Celebrity Beauty Post.
I was looking through pics of the Elizabeth Glaser Pediatric AIDS Foundation's 24th Annual "A Time For Heroes" event, when these two photos stopped me:
First, Tia Mowry:
And next, Gwen Stefani:
Both women look stunning, obviously—and equally as important, summery, and not overdone for the occasion. (Their neutral palette outfits help, too.) But, even with their different skin tones and hair colors, they each have the same thing happening:
A light shimmer eye dust to catch the sun.
A generous coat of mascara.
A strong pink lip.
That's it. Looking at these photos, I wanted to do this routine—and executing anything beyond a pencil eyeliner in the summer often evades me, especially on a day like this in which my skin begins to melt off of my bones upon exiting my front door. Really, though, scroll back up, and look how fresh, simple, and appropriate this looks on both of them. See why it was worth the post?
I'm the last person to dash to celebrities for my inspiration—usually I'm left feeling less-than, and if anything, it's a bit of a downer—but this hits all the no-brainer marks, and comes together beautifully. Oh, and the "easy" label doesn't hurt, either.
P.S. If you're looking to shake up your product routine for the above, allow me to point you towards Napoleon Perdis Loose Eye Dust, and, perhaps surprisingly, Maybelline Illegal Length Mascara.