Teen Stripped Of NHS Title Because Of A Sundress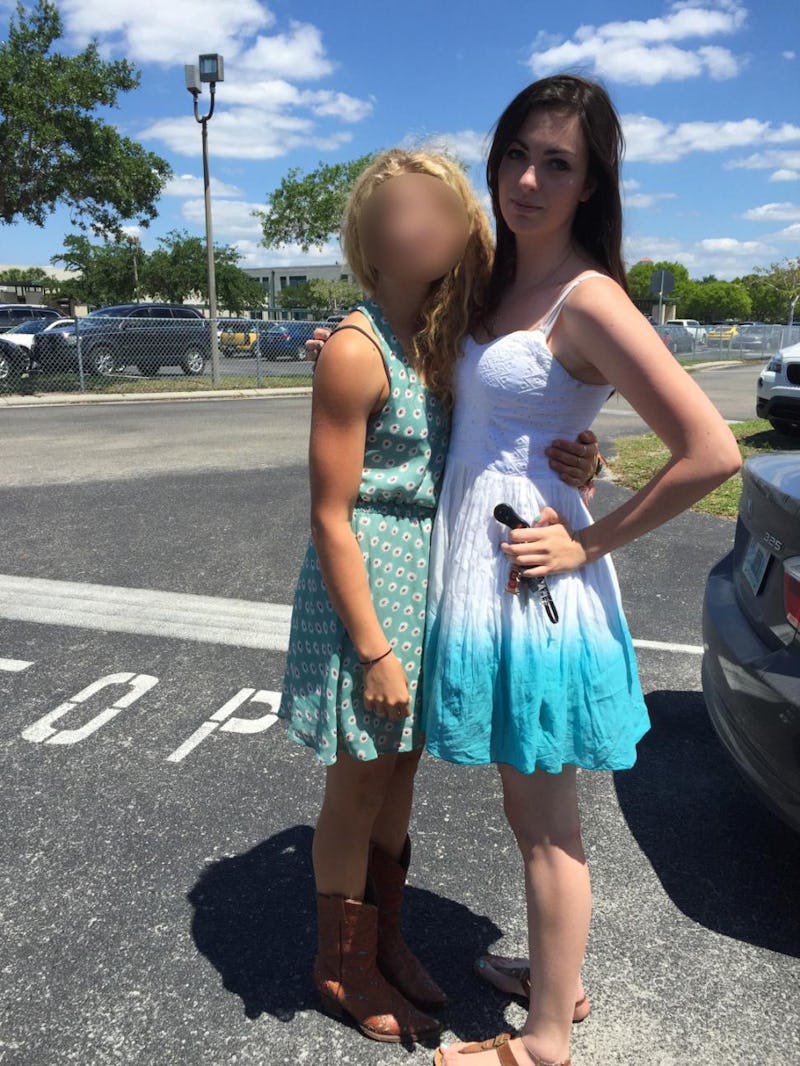 In early May, Cameron Boland ran for historian of the Lee County National Honors Society and won. So when she went to give her acceptance speech, she decided to dress up, wearing a white and blue sundress for the occasion. Just 41 minutes after delivering her speech — Outdoors. In Florida. — Boland was stripped of her National Honors Society title because her shoulders were exposed.
While Boland attends Fort Meyers High School, she was giving her speech at Ida Baker High School, and she was cited with violating both schools' dress codes, even though she wasn't even participating in an Ida Baker event or inside a school. Fort Meyers High School released the following statement to Fox News:
The dress code is an implied expectation for events during the school day, as was indicated by the more than three dozen students that were in dress code on this day, including others from Ft. Myers High. The event was held during a school day, at a school.
Unfortunately, Ft. Myers High did not send an advisor to this meeting so there was not someone from their home school to meet these girls upon arrival to address the issue of their dress.
That aside, this was a decision among the NHS advisors from each school, including that of their own advisor at Ft. Myers High School (who was consulted via phone). The decision to reinstate would likewise be a decision among NHS advisors. I am not certain when the advisors will meet again as a group.
Cameron's mom Caroline Boland told Yahoo! Parenting that Cameron feels as though "they are valuing her shoulders more than her brain."
Clearly, Boland was not trying to violate the dress code or offend anyone, she was simply trying to look nice when she was giving a speech to the whole county. Not to mention, Florida is pretty hot in May, especially in the middle of the day. Boland even offered to put on a jacket and redo the speech, but was denied the opportunity.
While Fort Meyers High School and Ida Baker High School's dress codes do state that shoulders must be covered (like, seriously?), the Lee County dress code does not explicitly state that shoulders must be covered, but rather that "apparel shall be adequate in both length and coverage to be considered appropriate for school" and that "transparent or see-through tops, bare midriff, strapless, low-cut clothing, or tops and outfits that provide minimum coverage or are of a suggestive nature are prohibited; halters, backless dresses or tops, tube tops, tank tops, muscle shirts, or any clothing which may be distracting are prohibited."
And it even says that a violation of the dress code should result in a verbal warning and parental notification, not removing dress code "violators" from leadership positions.
Caroline Boland is currently fighting the school's decision, asking for her daughter's reinstatement and an apology, saying "if we live in a world where a shoulder can incite such a reaction, what are we telling our kids?"
I think high schools everywhere should reassess their sexist dress codes so it's not considered "suggestive" and "inappropriate" when a girl wears a sundress in a hot climate.
Images: Cameron Boland/Twitter