14 Songs You Heard At Every Sweet 16 Party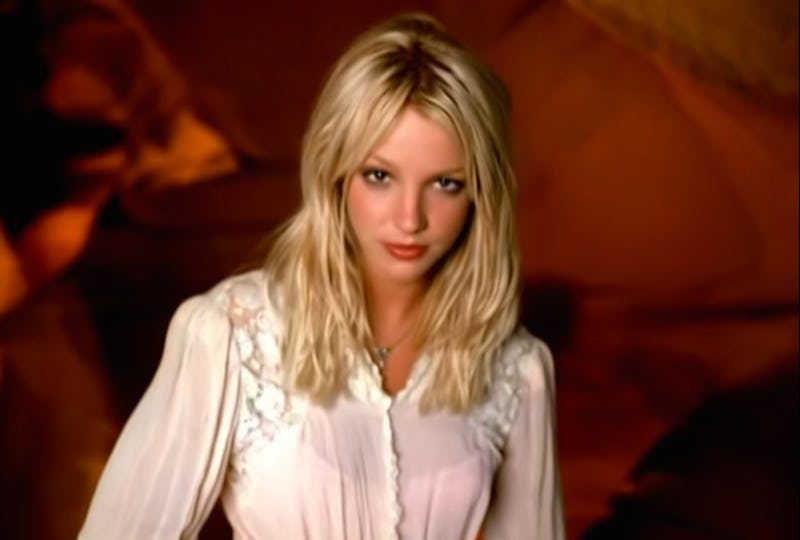 For my Sweet 16 birthday celebration, I wanted to have a big party — before I realized how much money it would cost. Instead, I opted to have friends come over for DIY tacos and horror movies night. My parents were pleased. But for a great many people, large Sweet 16 parties are a right of passage into semi-adulthood. It's the party that shows everyone a good time as well as the fact that you're "Not a girl, not yet a woman," — unless you're a boy that is. The best thing about Sweet 16 parties, at least the ones I grew up with, is that the music playlist is always bound to include a few obvious songs. Because apparently it isn't a Sweet 16 party without a Black Eyed Peas song.
So these are just a sampling of some the songs that used to almost always get played at Sweet 16 parties. Obviously not every Sweet 16 follows the same formula — the typical group dance song might be "Cha Cha Slide" one party and "Cupid Shuffle" at the next — and obviously there are tons of other songs the DJ always plays to get more people on the dance floor. But I write what I know, and what I know is this: The songs below are songs I heard without fail at pretty much every Sweet 16 party I ever attended. And despite the repetition, it was always fun.
1. Stevie Wonder: "Happy Birthday"
For some reason, the regular "Happy Birthday" song was never really good enough for the Sweet 16 parties that I attended. So Stevie Wonder's version was the go-to during cake cutting.
2. The Village People: "YMCA"
Duh, why wouldn't this song be included? It is fun to stay at the YMCA.
3. Mr. C: "The Cha Cha Slide"
This was easily one of my favorite group line dances to do at Sweet 16 parties and everywhere else.
4. 50 Cent: "In Da Club"
Always playing. Always the edited version.
5. The Supremes: "Can't Hurry Love"
There was always one older song that the parents would pick for their kids usually before or after their toast, or this was the type of song the DJ would pick to appease the older generation of attendees.
6. Jackson 5: "ABC"
Jackson 5 is a party staple, regardless of type of parties.
7. Jet: "Are You Gonna Be My Girl"
Without fail, this song was everywhere the first several years after it was released.
8. Britney Spears: "Not A Girl, Not Yet A Woman"
The Sweet 16 anthem.
9. Los Del Rio: "Macarena"
Do people still play this song at all kinds of group events? I hope not, I hope this song died with the 2000s.
10. Shakira: "Hips Don't Lie"
People went crazy for this song at Sweet 16 parties. I'm not blaming or hating, I'm one of the many crazy fans.
11. Plain White Ts: "Hey There Delilah"
One typical slow song (usually this one) for the teenage boyfriends and girlfriends to dance together. Ah young love.
12. Any Black Eyed Peas Song
Seriously. There was always one that got played.
13. A Will Smith Song (Typically "Gettin' Jiggy With It")
Seriously. There was always one.
14. Stevie Wonder: "Isn't She Lovely"
This might be different in 2015, but I can't remember a Sweet 16 party that didn't feature this song when talking about the birthday girl. Whether it was the song playing when the birthday girl entered the banquet room, or whether it was her cake cutting song, Stevie Wonder's "Isn't She Lovely" permeates my mind as a quintessential Sweet 16 song.
Images: Screenshot/YouTube