Will Lorraine Toussaint Be On Season 3 Of 'OITNB'?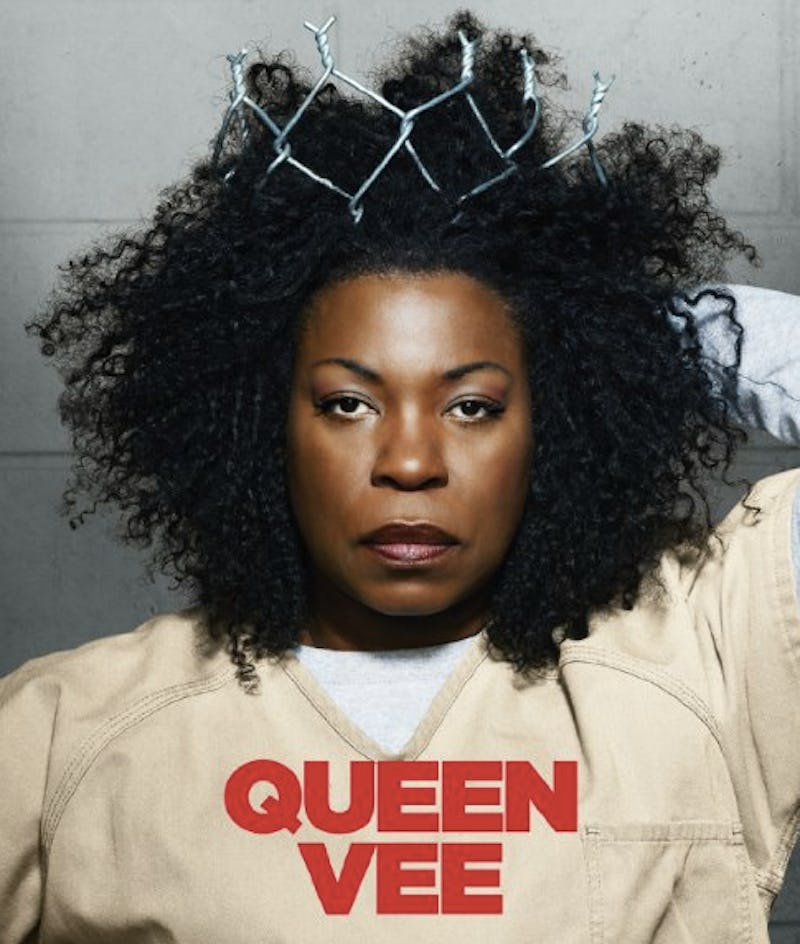 If you're not watching the red carpet of the Critics' Choice TV Awards right now, there's a good chance that you missed that Lorraine Toussaint hinted she might return for Season 3 of Orange Is The New Black . Gasp! As you may recall, Toussaint played Yvonne "Vee" Parker in Season 2 of the series, a veteran of the prison who got nabbed for dealing and using kids as drug runners, and then made life hell for the other inmates inside. When last we saw her, she was escaping from Litchfield, only to be run down on the side of the road by the prison van, with Rosa at the wheel. I figured she was left for dead, but Toussaint's comments on the red carpet seem to tell a different story.
The interviewer greeted her, gave her the usual compliments on her dress, and then asked if she'd missed the women when they shot Season 3, and here's what she said: "I miss the girls enormously, but did I say I'm not back?"
OH DAMN, GIRL. Are you kidding me right now?? You're gonna tease me that much with almost two full weeks to go until the third season premieres on June 12? That's ice cold... but I kind of love it. It just gets me more excited for the new episodes, and if they've seriously managed to keep it a secret that the show's biggest villain isn't dead after all, I'll probably burst with excitement and tweak my back bowing down in respect to this whole team. Best of luck to Toussaint and the whole OITNB gang tonight! Fingers crossed that they win, and then someone lets even more details slip in an acceptance speech!
Image: Netflix