Wait... Is Kim Just Pranking Us Again?
When I heard Kim Kardashian was pregnant, my immediate reaction was, "Omgomgomgomgomg" — you know, the only natural reaction to such news. But then I went, "Wait a minute... Kim Kardashian revealed her pregnancy in a Keeping Up With the Kardashians preview? What if this is all a trick?!"
(Update June 1: Kim Kardashian's rep released a statement confirming her pregnancy to Just Jared on Monday: "Kim Kardashian West and Kanye West are expecting their second child, due at the end of this year. They are overjoyed and looking forward to his/her arrival.")
(Update June 3: A source who spoke with E! News says Kardashian is due in December.)
It's just that a preview for the second half of your reality show's current season is a really odd place to reveal you're with child when you're one of the most famous people in the world. During an episode of the show? Sure. In a trailer? That's weird. Plus, earlier in this season, Kim pranked her sisters, Khloe and Kourtney Kardashian, by telling them she was pregnant when she really wasn't. She went all out and even showed them a pregnancy test that had a positive result. (I assume she used apple juice to do this. It really works!) So, could it be that in the KUWTK preview where Kim tells Khloe simply, "I got the blood test results back, and I'm pregnant," that she was just tricking her sister again?
In addition to having a history of pranking her sisters, further evidence that Kim might not actually be pregnant is the fact that this is a reality show preview we're talking about. The entire point is to get people excited for the show, and nothing would do that like a potential Kim Kardashian pregnancy. Plus, we get only one line of dialogue that's taken entirely out of context. We don't know what Kim said next or how Khloe reacted.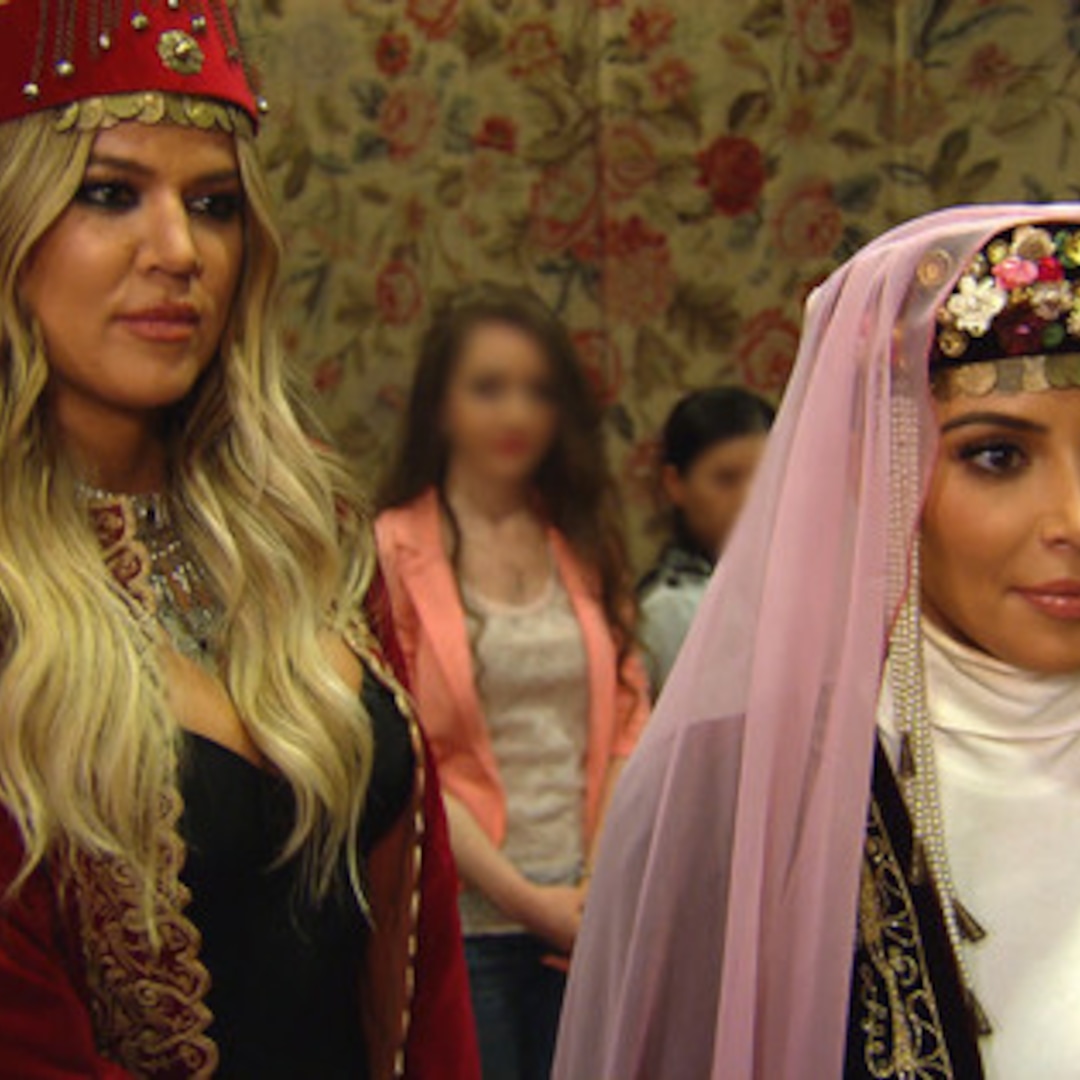 That said, the evidence that Kim really is pregnant, to me, seems stronger. As weird as it is for someone to reveal their pregnancy in a minute-long TV spot, it'd be even weirder for the show to play the same trick again during the same season. And on top of that, the entire season has followed Kim's struggles with fertility and while she is light-hearted about it at times (like when she joked that she and Kanye have sex 500 times a day), there has been a lot of footage shown of her doctors appointments that are clearly both emotionally and physically draining on her. If the clip is edited to make it sound like Kim really is pregnant when she isn't, that would be pretty messed up seeing as she's been facing very real issues. Not to mention, these are issues that viewers who have gone through similar experiences have probably connected with on an emotional level. To trick them would be almost cruel.
So, while it seems almost certain that Kim really is pregnant, it's hard to not take the reveal with a grain of salt — especially if, like me, you've seen a ton of reality TV trailers in your day. We'll have to wait and see what Kim and husband Kanye West have to say. And, if they truly are expecting, I'm sure they're thrilled and can't wait to welcome their new addition.