Adam Driver Married; Is Seemingly Normal In Real Life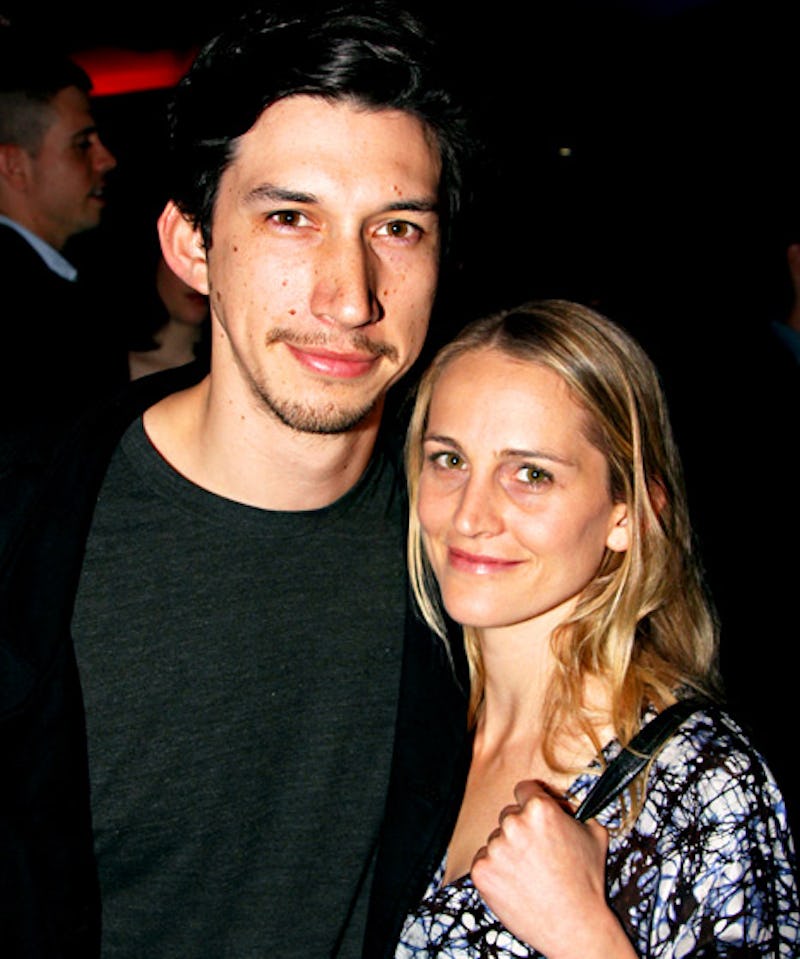 After two seasons of playing the awkward and arguably creepy Adam on Girls, we were a little worried that Adam Driver would have trouble shaking off his TV persona in the real world. Luckily, it turns out that delivering realistic performances in vaguely rape-y sex scenes isn't enough to scare off all potential love interests.
According to US Weekly, the 29-year-old Driver tied the knot last weekend with Joanne Tucker, who is a totally non-famous person he's been dating since before Girls. The couple reportedly has lived together for several years, and have kept their relationship on the DL from the start. Their destination wedding took place in a secret location and was attended by Lena Dunham, who brought along her boyfriend Jack Antonoff of the band Fun. as her date.
I wish I could say there were pictures to come, because Driver looks really great in a suit (see below) — but I have a feeling this is one secret celebrity couple that won't be selling their wedding album to the tabloids. (We're looking at you, Anne Hathaway.)
Image: HBO