How Does The New 'SYTYCD' Work?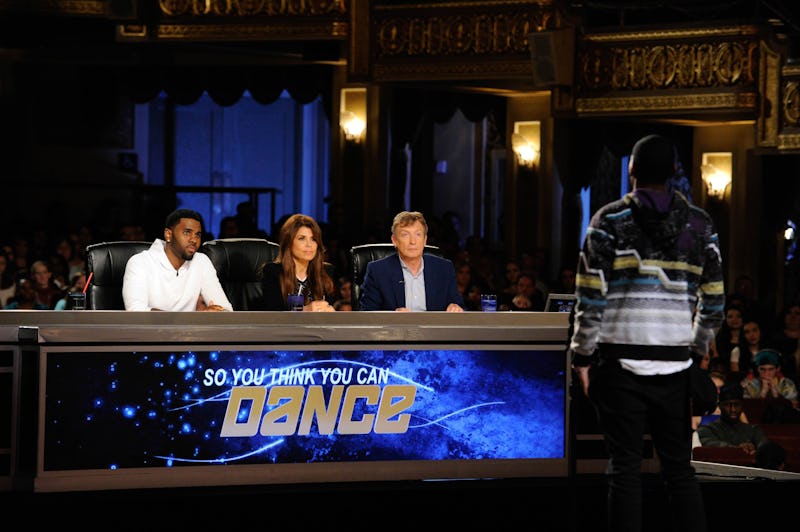 After 12 seasons, So You Think You Can Dance keeps evolving. At first the show we all know and love was a competition that featured 20 dancers learning different styles and trying to master them in amazing choreographed routines. That aspect of the series is still there in many ways, but everything around it has changed. The Fox competition series has once again adapted in order to properly recognize and appreciate dancers' talents, in a format called Stage vs. Street, but will it work? Only time and the progression of this season will tell. So how exactly does the Street vs. Stage format of competition work?
Considering the first episode of Season 12 spent about five minutes just explaining in as much detail as possible how exactly the new format would work, clearly the producers of So You Think You Can Dance know that their new format could potentially confuse viewers enough to frustrate them. Basically dancers will audition in their various cities based on whether they are of the street style or stage style. From there they'll either make it onto the Stage Team which is run by SYTYCD alumni and choreographer Travis Wall, or the Street Team led by All-Star Twitch. From there the teams will compete in their respective styles, but only one team will be chosen. Make sense?
In the Season 12 premiere, the series showed us incredible dancers from both styles. And it looks like the new format doesn't seem to give dancers the opportunity to do a choreography round to prove that they are talented enough for a ticket to Las Vegas, even if they didn't show it in their solo. So if they're not good enough in their first impression, they're out.
Now I'm all for giving dancers, especially those who may not have had the luxury of getting dance lessons as they grew up, the chance to still make their way to the Top 20 in the competition, but I feel like it also takes away from the original concept of the show. I always thought that the point of the show was to have dancers from all walks of life come together to grow by learning each other's styles, and proving their talent to audiences who would pick America's Favorite Dancer. By allowing just trained dancers compete against each other and just street dancers compete against each other — despite some stage styles and some street styles being vastly different — it both allows street dancers to not be subjected to be compared to those whose techniques will almost always be better than theirs. But it also may not allow dancers from either side to grow in the best ways.
The cool thing about putting together dancers of different styles is seeing how well they work together and help each other get better. With Stage vs. Street, we won't get incredible pairs like Season 10's Fik Shun and Amy and many, many others. But maybe something equally as amazing will come out of this new format. I'm giving SYTYCD the benefit of the doubt, because it's entertained me for oh so very long.
Images: Jeffrey Neira/FOX