How To Keep Curls Bouncy In The Summer Heat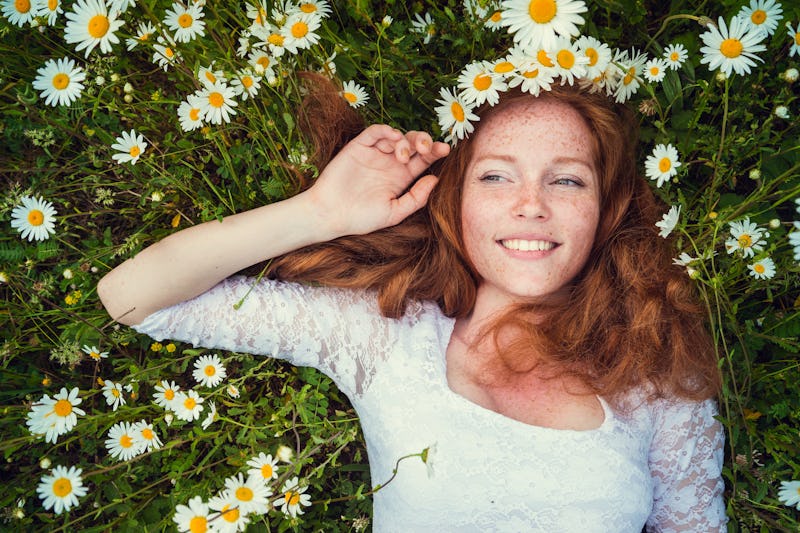 Love the summer, but hate what it does to your curly hair? We've all been there, left trying to figure out exactly how to deal with curls in the summer heat. Heat and humidity can be a nightmare for curly hair, so what's a girl to do come summertime? Fear not, because there are loads of tricks to keep your 'do looking it's best no matter what temperature.
When it comes to natural curls, keeping them looking fresh can be tricky in the summertime. Heat and humidity can be the ultimate killer when it comes to maintaining bounce and style. Finer curls tend to fall flat while thicker ringlets can double in size when met with summertime humidity. Sorry to disappoint, but the Chia Pet look is not so on-trend this season.
The first step to perfect curls is to know your hair texture. All you have to do is look in the mirror. Does your strands tend stick near your shoulders or do the reach out in all directions? With different hair textures, come different challenges. Fine hair needs hold, while coarse hair needs frizz protection. It's rare to find a one-stop solution for every hair type. It's time to breakdown what actually works for individual curls.
Fine Hair
1. Going to the pool or beach? Try wearing your hair in a braid while swimming. Once your hair is dry, you'll have the perfect beachy waves.
2. Skip the towel when drying your hair. Try using a cotton T-shirt instead! The fine jersey fabric in T-shirts helps eliminate frizz in hair that other fabrics can cause.
3. Use a fine-hold hairspray. Hairsprays with a finer hold can help natural curls to stay in place.
Medium Hair
1. Stick to wide-tooth combs when removing knots and snags after a day at the pool. Brushing natural curls can lead to a disastrous hair day.
2. Hot rollers can be your best friend. You've already got the natural curl. Why not add some volume to your roots?
3. Beware of sea salt spray. It can be very drying, and make your curls look too crunchy. Make sure to mix in a leave-in conditioner with your hair routine in order to maintain soft-looking curls.
Thick Hair
1. Stick to more natural products when maintaining your curls. Artificial ingredients tend to weigh down curls, and keep your ringlets from looking their best. Try coconut oil or Moroccan oil to keep your curls looking sleek.
2. Only get your hair trimmed by stylists who specialized in cutting curly hair. I can't tell you the amount of times I've heard of stylists trying to cut layers to coarse curls. *shudder*
3. Trying to keep your coarse hair away from your face during a hot summer day? Wrap your hair in a silk scarf! The silk will keep your curls frizz free, while maintaining a fashionable look.
Images: Getty Images (4)