Ombré Beauty and Fashion Is Dead. Here's How to Get Over It.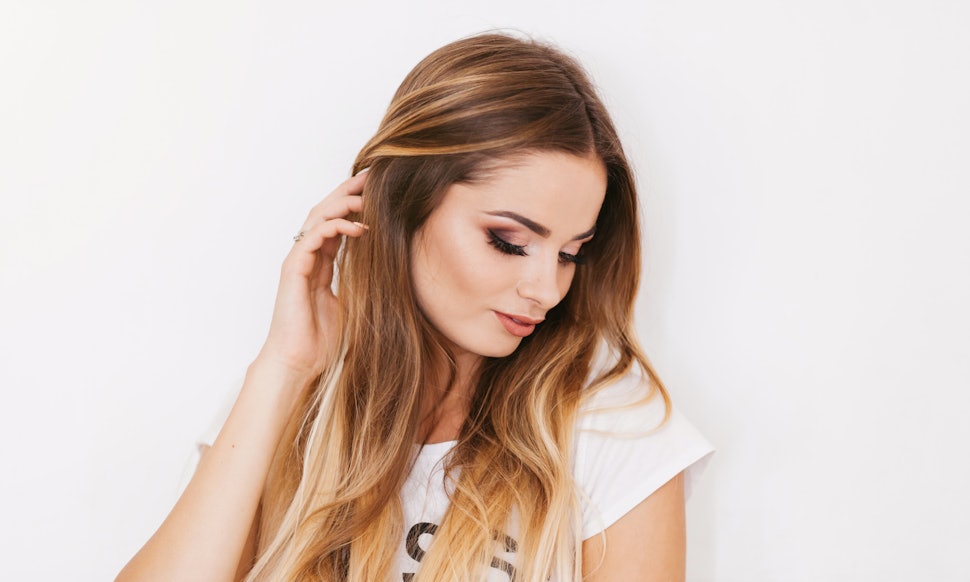 lightven/Fotolia
I have some very bad news: Ombré is dead. Yes, the trend that launched a thousand copycat hairstyles is no longer a trend, but an oversaturated, tired throwback to 2012 chic. So why are we still wearing it head to toe? People, we need to let go of our all-consuming ombré lifestyle and move on to a healthier way of styling ourselves. This dip-dyed craze been going on for far too long, and as much as I love it — guys, I still have ombré hair — I know that we need to let it die peacefully.
Ombré was one of those trends, like neon, that caught on like subtly-shaded wildfire and just never left. It's still smoldering in the corners of our wardrobes and at the ends of our hair. Look at us! Here we are, years after ombré became a thing, and we just can't quit it.
Image: lightven/Fotolia
Ombré Hair
If we don't let it go, how can it ever become a trend again? Besides, ombré hair is much better for summer, when you can pretend that those bleached ends are simply "sun-kissed."
How to cope: You can still cling to that warm color you love so much, just don't do it in ombré. Give yourself a golden rinse of color, or creep on over to the red end of the spectrum, which is what I'm thinking of doing.
Image: @thesoundofbreakingup/Instagram
Ombré Jeans
Decades from now, ombré will be the sign of the two-thousand-and-teens, mark my words. This day and age, it just looks dated. Ombré jeans are currently the bad cousin of tie-dye jeans, and no one's wearing those, either.
How to cope: Skinny corduroys are your new best friend right about now. Also, I saw a girl at a coffee shop wearing skinny plaid pants and I almost died, it was that cool. Remember: The '90s are back! The '90s are back!
Image: @angelkrug/Instagram
Ombré Nails
Yes, they look very cool. But are you really able to replicate them at home, anyway?
How to cope: I've seen a handful of Instagrammers who are painting each nail in a solid, completely random color — not rainbow, not gradient colors, but genuine grab-bag random. It looks surprisingly cool, brings major attention to your fingernails, and provides the multi-color fix you're jonesing for.
Image: @_fashion_stylez_/Instagram
Ombré Sweaters
With the death of ombré, these things look straight from the Forever21 clearance rack. Not a good look for anyone, 21-year-olds included.
How to cope: The glories of sweater weather are before you! Fall is the time for the chunkiest knits of your life and striped, Francophilic sweaters coming out of your ears. Why would you give up these classic comforts for one quick hit of a passing trend?
Image: @fashionsavyqueen/Instagram
Ombré Food
You no longer need to spend five hours getting the food coloring gradations just right. It's not your fault. It's not your fault. It's not your fault.
How to cope: Pumpkin everything. Then peppermint everything.
Image: @vanishavakaoti/Instagram
Ombré Lips
You're going to fall off your chair in surprise when I lay down the law here: Ombré lips can stay. They're simply not overdone yet — how many girls have you seen walking around with gradient lip color? Plus, the overall effect doesn't scream ombré, it screams "the pale light of late fall happens to hit the middle of my full lips just so..."
How to cope: Cling to this last vestige of the ombré craze while you can, my dear. Soon it, too, will be taken away from you.
Image: @christiesays/Instagram