'What to Expect When You're Expecting' Sets Record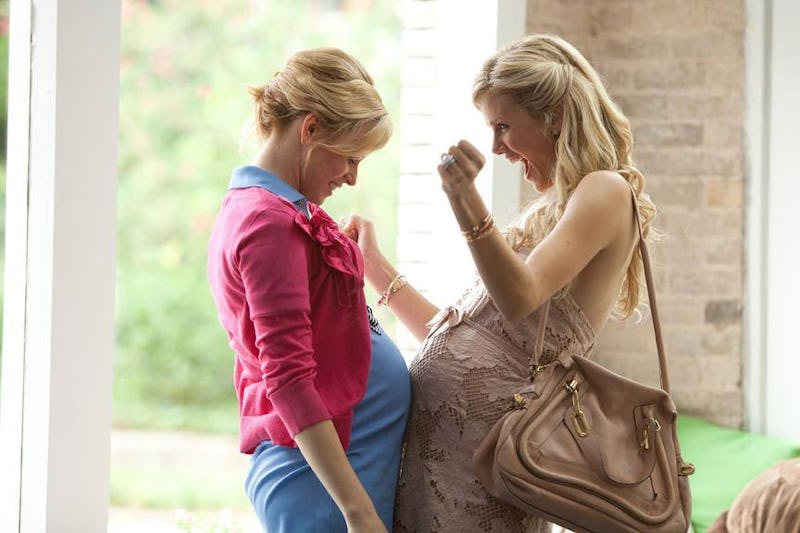 For the nine months prior to having a child, What to Expect When You're Expecting has been the quintessential get-ready book for parents everywhere. But it's making a run a whole lot longer than nine months. Heidi Murkoff and Sharon Mazel self-help pregnancy guide What to Expect When You're Expecting just hit a massive milestone: Allegedly, it's now the all-time longest running book on The New York Times best seller list. All-time, meaning EVER.
Though it has not yet been officially confirmed by the NYT, Pamela Paul, editor of The New York Times Book Review, tweeted about the news via Twitter Friday, stating that it beat out M. Scott Peck's The Road Less Traveled , a self-help smash hit book subtitled, "A New Psychology of Love, Traditional Values and Spiritual Growth." Originally published in 1978, The Road Less Traveled spent 694 weeks on the best seller list before it vanished from the list on April 6, 1997. What to Expect When You're Expecting debuted in 1984, and it seems totally plausible that it just snuck in at 695 weeks, as it has been discussed as the "incumbent" in The New York Times since March 2011 when it hit the 500-week mark. If my math is correct it would seem that Paul is also correct.
Even if you have never been pregnant, you've probably heard of Mazel and Murkoff's book — or saw the 2012 movie starring Cameron Diaz, Jennifer Lopez, Elizabeth Banks, Anna Kendrick, Dennis Quaid, Chris Rock, Mr. Schue from Glee, Nate from Gossip Girl, and more but I'm out of breath. It's a guide that has been called everything from "the bible of American pregnancy" to a worst-case scenario handbook better titled, according to some soon-to-be mothers, "What to Freak Out About When You're Expecting" or "What to Expect If You Want to Develop an Eating Disorder."
Controversy also developed because the main author, Murkoff, has no medical training. However, that did not stop it from spawning countless sequels and companion guides as recently as 2011 with, What to Expect: The Second Year. It also inspired the author and publisher to begin the What to Expect Foundation aimed at helping empower moms to deliver healthy babies and have healthier pregnancies.
With this latest accomplishment, it's likely that we won't be seeing What to Expect When You're Expecting vanish any time soon, which is important for publishing industries to see: Books women care about can be incredibly successful.
We reached out to The New York Times for comment, but have not heard back at press time.
Image: What to Expect When You're Expecting/Facebook