The Perfect Beachy Waves For Wavy/Curly Hair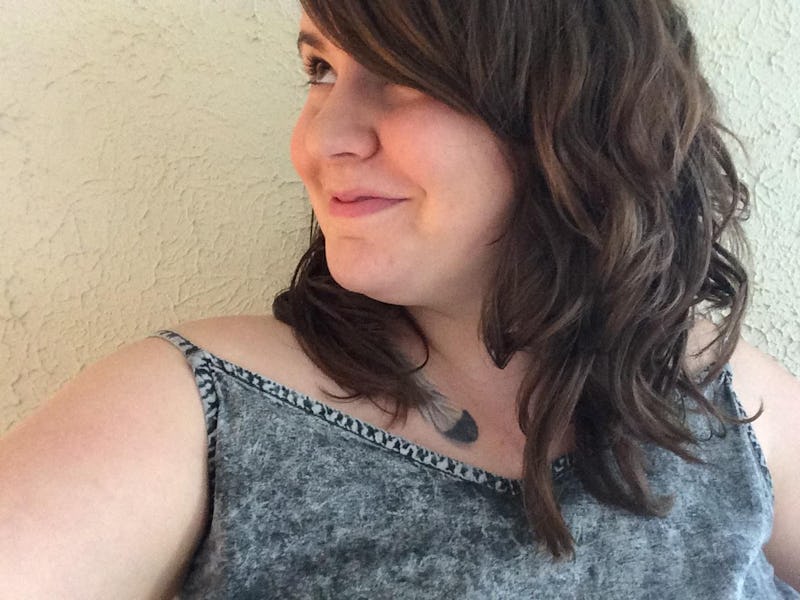 In the summertime it seems like everyone is all about breezy, bouncy, beachy hair waves — and with good cause. Whether you've actually been ocean-side all day or just want to look like it, beachy waves are the perfect hair embodiment of chill summer style and look totally effortless. In fact, they're the hair embodiment of that perfect sundress/sandals or Converse/jort combo that you rock all summer long.
The thing is, though, getting those beachy waves rarely feels as effortless as it's supposed to look. Especially if you already have curly or wavy hair.
While the textured summery hair trend might seem like it's easier for girls with curls, wrangling a head full of locks that swirl and swoop unpredictably into perfectly mussed waves is not a simple task. Most curls generally just do what they want to. All you can do on a day-to-day basis is go to a good stylist to get a curl-enhancing cut, have a good curl cream, and hope for the best.
I've always been against using heat to create loose, rope-y waves meant to resemble the texture of sea salt-drenched hair. When it comes to stubborn curly hair, though, it's often thought of as the only way for curly girls to get the mermaid 'do. Through a mix of friends' tips, online tutorials, and my own experimentation, I've found the ultimate way to create that coveted style on my own wavy hair without heat. Oh, it only takes about seven minutes and sets in about 10. It's the perfect hairstyle for a quick morning routine because you can have it setting while you eat breakfast and do your makeup or set it and take it out when you get to work. You can hug me later.
I woke up like this.
To start, you'll need:Second day hair that's been styled with a curl cream and styling oil to seal the cuticle, enhance curls, and protect from salt spray. I like Davines' This Is An Invisible Serum and Pureology's Precious Oil.
-Four or more hair elastics
-Sea Salt Spray
Spray your hair with salt spray and use fingers to lightly tease at the roots. Divide your hair into two sections, top and bottom, by parting at the ears and putting the top half up. Divide the bottom into halves at the nape of your neck. Moving onto the first half, divide it once more so you have two sections. Twist the section closest to your face away from your face and in. Twist the other section in towards your face so that you are holding two twists.
Wrap them around each other and wind into a ball, securing loosely with a hair tie. Move onto the next section, then repeat with the top half of your hair. Spray the crap out of them with your sea salt spray so that they become damp. Seriously, get them a little bit wet: This is going to help them hold their shape. Now, drink coffee or shake your head at The View or drive to work or whatever you wanna do for at least 10 minutes. The longer you leave your twists in, the more defined the curl will be.
When you're satisfied, remove the elastic from the bottom twists and then the top. Brush out and lightly tease with fingers until you're satisfied with the level of wave. That's it! I told you: Easy peasy, babes.
This can be done on straight hair or blown out hair as well, but the result is a more defined curl and less of a beachy wave. You can do it on wet hair, too, but it will take a while to dry. Play around with going looser or tighter with your twists for more curl variation. This is also a great, easy style to use when you're camping or at a music festival without styling tools. Wavy haired women: We really can have it all.
Images: Jodie Layne