Slick Move, 'Bachelorette' Producers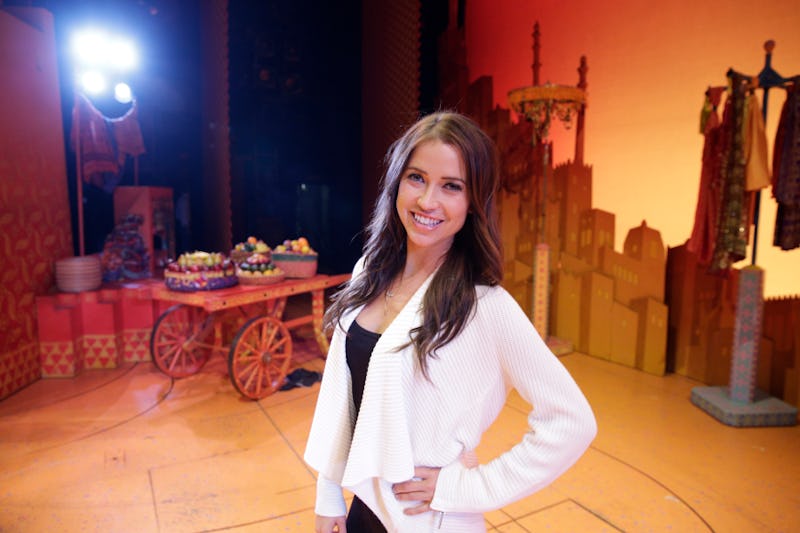 Well, this is awkward. As if Kaitlyn Bristowe's season of The Bachelorette wasn't dramatic enough, let's throw a brand new dude into the ring. While Kaitlyn was wooing her boys with a rap battle hosted by Doug E. Fresh, Nick Viall appeared out of thin air in the audience. And as soon as Kaitlyn and Nick met? It was all over for the rest of the guys. The connection between them was instant, and it was pretty obvious that Kaitlyn was definitely going to invite him to stay — you know, even though the rest of the guys fighting for her time were obviously pissed. But Nick joining The Bachelorette four weeks in isn't Kaitlyn's fault — the show's producers are definitely to blame.
Whether Nick approached The Bach folks or whether they approached him, it was totally unfair of them to spring this on the rest of the guys like that. I get it: It's good TV, Nick's a familiar (yet slightly controversial) dude from Andi Dorfman's season, and fans will eat this with a spoon. Hell, I'm eating this with a spoon, and I should know better. But if Nick was going to be on this season, he should have been on it from the beginning, limo arrivals and all.
Aside from the fact that it's obviously unfair that Nick and Kaitlyn have a foundation of knowing each other previous to the season beginning, it also diminishes what Kaitlyn might already have with some of these guys. Nick showing up out of the blue put Kaitlyn in a tough spot — a guy she clearly has a bit of a crush on is here, so how could she possibly send him home? It's a bummer that he has to enter on these terms, because there's no way he's going to be making any friends.
Nick, I'm glad you're back, but I do not envy you. Sleep with one eye open, dude.
Image: Heidi Gutman/ABC