'Mockingjay, Part 2' Trailer Is Here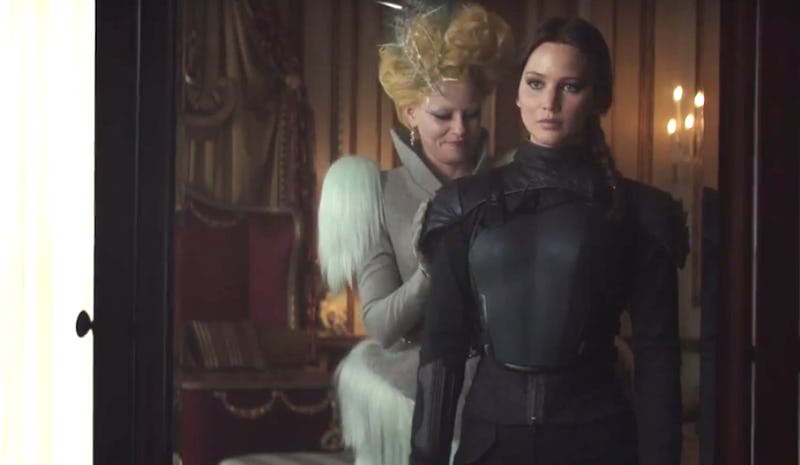 Ladies and gentleman, welcome to the 76th Hunger Games! The trailer for Hunger Games: Mockingjay — Part 2, the final film in the insanely popular franchise, is finally here. Jennifer Lawrence, Liam Hemsworth, and Josh Hutcherson are back, and they're ready for full-blown rebellion. After being hailed as the "Mockingjay," a national symbol of courage and fortitude, J-Law's Katniss Everdeen is ready to lead District 13 in all-out war against the tyrannical Capitol. Judging from the trailer, this is guaranteed to be the most epic chapter yet.
Of course, the usual cast of supporting characters is back, too. As per usual, Elizabeth Banks' Effie Trinket looks stunningly absurd, Woody Harrelson's Haymitch Abernathy looks disheveled and wise, and Donald Sutherland's President Snow looks maniacally sinister. There will even be an appearance from the late Phillip Seymour Hoffmann as Plutarch Heavensbee. Most importantly, however, is that Lawrence looks more badass than ever. Who else could convincingly lead an entire revolution with nothing more than motivating speeches and archery? I'd fight in that rebellion.
Now, aim your weapons to the Capitol, and your eyes to this trailer. Just try not to pee your pants from excitement.
Image: Lionsgate