New 'The Hunger Games: Catching Fire' Photos Will Pump You Up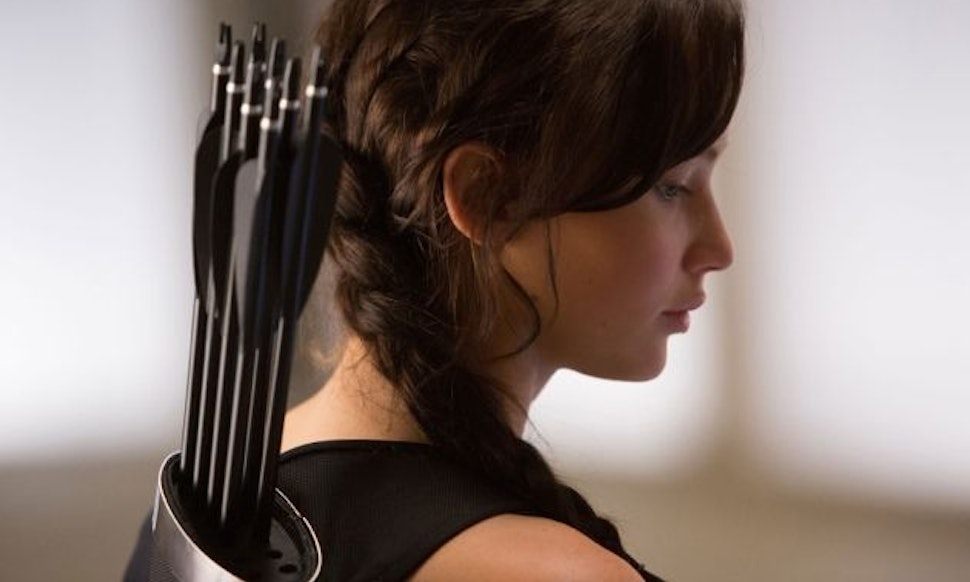 With the release date only a little over a week away, promotion for The Hunger Games: Catching Fire is really kicking into high gear. The latest release: New high-res pictures, featuring both behind-the-scenes looks and stills from the film itself to get you totally ready for Katniss and co.'s triumphant return to the big screen next Friday. Sidenote: How cool is it that Stanley Tucci can play such a myriad of roles, and be so believable in all of them? Even with pink hair!
The Hunger Games: Catching Fire will be released in theaters nationwide on Nov. 22.
All Images: Lionsgate
Effie's looking fab, as always.
Stay warm, Katniss. Stay warm.
Don't look at us like that, Gale! We're trying our best.
Is it bad that we're jealous of the tan and the teeth?
Oh, Cinna. It's hard to look at you knowing what's coming.
Chilling, don't you think?
Again with the stare, Gale!