Freda Salvador Is The Shoe Brand Of Your Dreams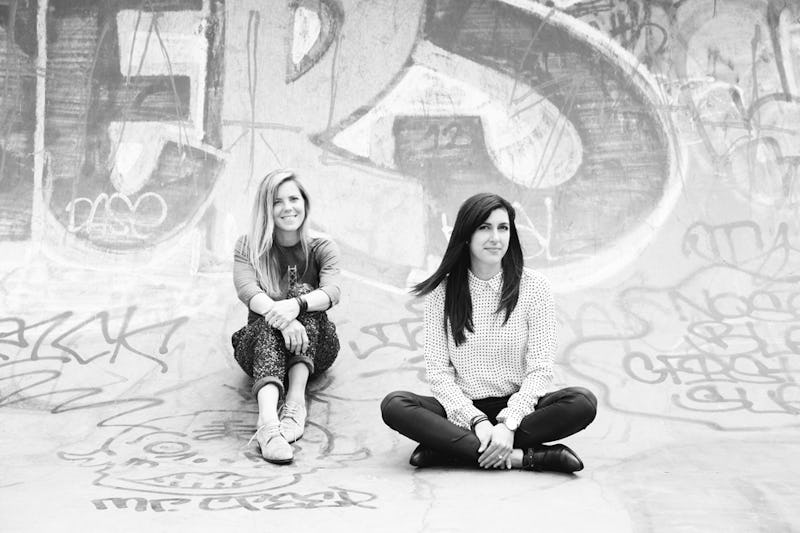 Looking for new shoes to love that are cute and don't suck to actually walk around in? Fashionista recently highlighted shoes by Freda Salvador, the dream brand you've been waiting for. The creative brain child of San Francisco-based Megan Papay and Cristina Palomo-Nelson, Freda Salvador emphasizes both fashion and wearability.
Papay and Palomo-Nelson founded the brand in 2011 after working together at shoe company Anyi Lu. The two wanted Freda Salvador to "resonate a lifestyle," with "shoes to speak for themselves and be beautiful and be incredibly designed and just interesting." Beyond gorgeous shoes, the two also wanted to ensure "once you put them on, and [are] wearing them for a couple hours, you would have this fun element of surprise, 'Hey, my feet don't hurt!'" Ugh, why are these shoes not a mandatory part of my Manhattan wardrobe?!
After a fairytale start getting swooped up by Saks Fifth Avenue, Freda Salvador shoes are now available through Shopbop, Forward by Elyse Walker, and Revolve Clothing, and smaller boutiques like Milk and American Rag in Los Angeles. Go-getters Papay and Palomo-Nelson have their eyes set on Barneys next, and given their history of success, I have no doubt they'll reach their goal.
If you're wanting to nab a pair of these fashionable walking-friendly shoes for yourself, I rounded up some of my favorites that I would kill to have in my closet! Here are 3 uniquely fabulous shoes you need from Freda Salvador.
1. Gladiator High Heel Sandal With Removable Ornament
I am loving the loafer vibe these gladiators give off, making them so dang interesting. Even more fun? They come with removable details so you can customize the vibe.
(Gladiator, $495, Freda Salvador)
2. Star Jodhpur Ankle Boot
A shoe that comes with its own removable studded bracelet? Madness in the hottest way. Hipsters from Williamsburg to Silverlake would crave a pair of these.
(Black Ankle Boot, $595, Freda Salvador)
3. Wit D'Orsay Oxford
I love Oxfords and cut-out dresses. Combine both into some crazy edgy combo? You know I'm in.
(Wit D'Orsay Oxford, $385, Freda Salvador)
Image Credit: Freda Salvador (4)