An Artist Is Live Painting At Saks Beverly Hills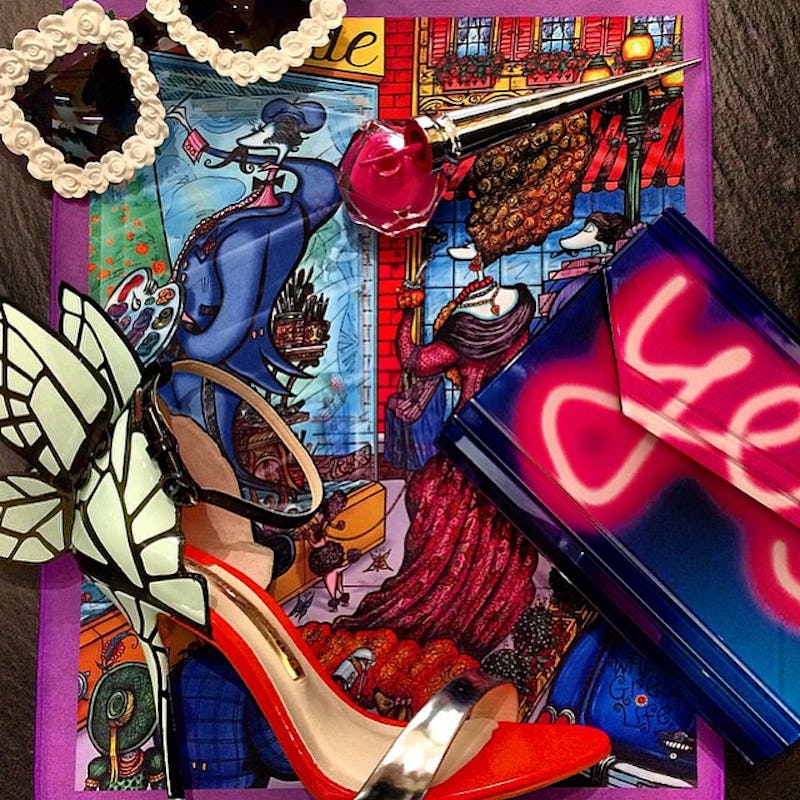 Since Tuesday, artist David Anson Russo has taken up residency at Saks Fifth Avenue's Beverly Hills outpost, where he's churning out his trademark cheery masterpieces for charity. Detailed ink portraits of gondoliers, scenes of shopping, and more will be auctioned off tonight at Saks Fifth Avenue to benefit Little Kids Rock Charity, and additional works are available to bidders online until June 17th.
Window shopping has become something of a national pasttime, attracting more than just casual shoppers thanks to envelope-pushing curators like Simon Doonan at Barneys and David Hoey, who stole the spotlight in the fashion doc Scatter My Ashes at Bergdorf's. Saks is no stranger to spectacle either; last winter, over thirty Rockettes put on a show outside of the department stores namesake NYC location to kick off the holiday shopping season.
With window dressers who have become almost as iconic as the stores, windows have become a destination in and of themselves, and Saks is using them for a great cause: music education in underserved public schools. The three-day event has also included #totesadorbs performances by local public school students, who played on instruments donated by Little Kids Rock while belting out songs like "Sweet Child of Mine." It will wrap up tonight with an invite-only cocktail party.
Saks perfectly paired up punchy accessories (like Louboutin nail polish and Sophia Webster sandals) in an Instagram post promoting the fundraiser.
As for Russo? The artist, himself a father of four, is all for promoting creativity in children, and when it comes to his work, he aims to please: His motto is "If I don't blow you away when you see the work, I have not done my job."
Image: SaksBeverlyHills/Instagram