11 Body Positive Instagram Accounts To Follow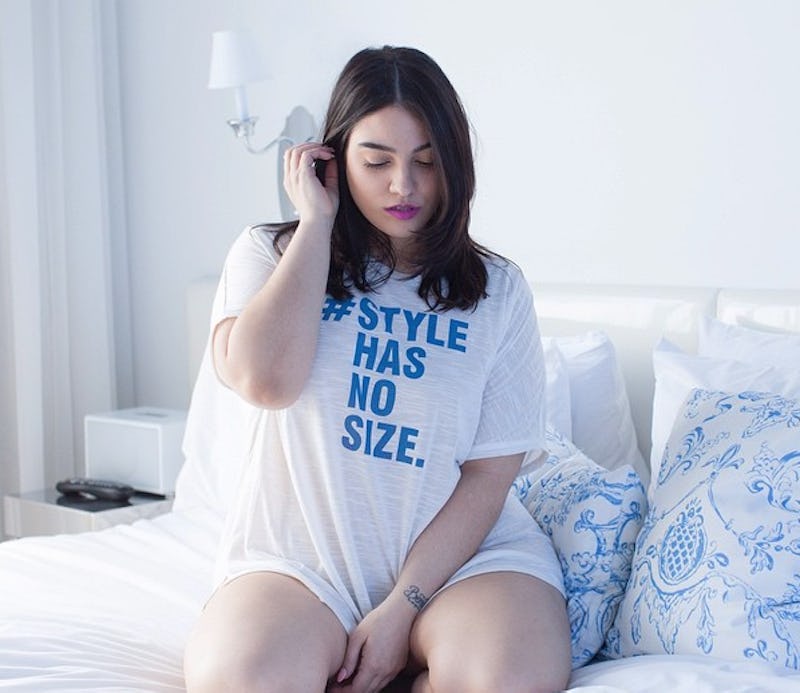 We know that as much as we love social media, it can be a little draining. Feeds full of other people's fun adventures, killer new offices, or perfectly toned "bikini bodies" can leave us feeling completely inadequate after a quick scrolling sesh. Fortunately, body positive Instagram accounts exist to lift us up and remind us to love ourselves as we are. No one is perfect, but we can be perfectly happy with the body we have right now.
Social media serves as instant, unfiltered access to celebrities, but it's also the new celebrity-creating machine, transforming YouTube vloggers to viral sensations. While it's easy to get wrapped up in the picture-perfect lives of our favorite celebs and Internet stars, Instagram has allowed us to take a peek into their not-so-fabulous, everyday lives. It's helped us to realize how much we actually have in common with them.
Following them on their social media accounts means we can see them for who they really are – with zit creams and even stretchmarks proudly on display. Body positivity has taken over the Instagram world, creating a space for more authentic and realistic images to penetrate our feeds, and I couldn't be more stoked about it.
Below are some of my favorite, body positive Instagram accounts. You body and soul will thank you for following!
Need some plus-sized fashion inspo? This gal is strutting her stuff in all the latest trends. If you love color, this one is for you.
Tall girls, where you at? She's 6'1 with a 47 inch waist and loving every minute. You should, too.
Something about her style reminds me of Kim K., and I'm sure that Keeks would be flattered by that comparison, too.
Demi encourages self-love at any size, and is a true advocate of mental and physical health. She is a body pos goddess.
Tess Holliday is a gorgeous model and body positive advocate, proving that acts of self love - like wearing whatever the hell you want and being proud of your size - can and should exist simultaneously. We are taking notes, girl.
An Australian model with curves to kill and a retro style. Obsessed.
This self-acceptance advocate reminds us all that your weight has nothing to do with your worth.
A fashion blogger with wild style and feminist attitude. YAS.
She adoringly called her stretch marks "stretchies." And let's be real - those stretch marks turned us from awkward teens to hot and confident grown ass women. They deserve some love.
Ain't no shame in her no makeup selfie game. We love you, Lorde.
Image: Nadia Aboulhosn/Instagram