Where Should You Take Your Summer Vacation?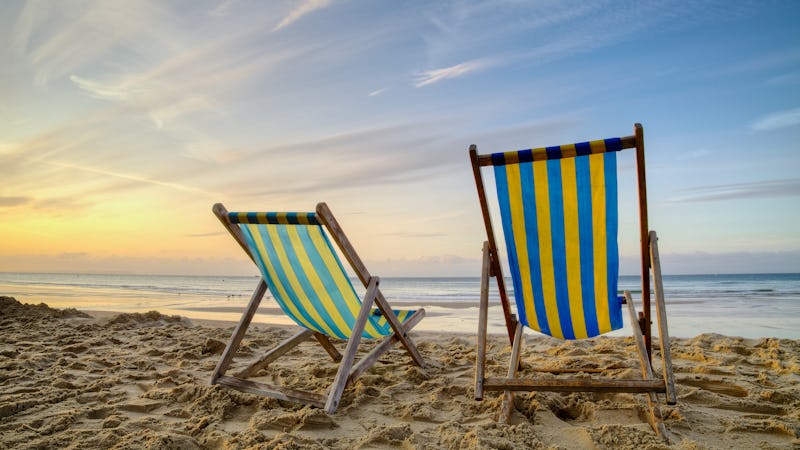 Where should you take your summer vacay? It's a big question. Here are eight summer vacations based on personality types, which will hopefully help you answer it. From small towns on the East Coast to breathtaking beaches on the Florida coast, there's something here for everyone.
Summer getaways usually only happen once a year, and it's the perfect time to relax, refresh, and reset yourself for when you head back to work, making a summer vacation so much more than just, well, a summer vacation. Depending on what type of personality you have, some travel destinations may just end up stressing you out (or boring you), which in the end, does little good for your energy levels and PTO.
Whether you're a child at heart, an adventurer, a romantic, or you're a little bit shy, there are wonderful hotels and vacation rentals both around the country and abroad that will fit you like a glove. Similarly, if you're a little bit of a cheeseball, a tree hugger, a socialite, or consider yourself to be something of an artist, I've rounded up some of the best go-to destinations that will embrace your style and interests.
Now go turn in your vacation notice, start booking flights, and begin packing your bags — summer is finally here!
Personality type: Child at heart
Destination: Edmonton, Canada
Instead of taking the usual tourist route (sorry Vancouver, Toronto, and Montreal) in Canada, plan to spend your time in Edmonton, which finds itself sitting nicely on the Saskatchewan River. Book a room at the beloved Fantasyland Hotel where you can pick out a themed room (Arabian nights? African safari adventure?), and spend your time playing at the indoor theme park, water park, skating rink, and ropes adventure course. Oh, and did I mention that there's also a mini golf course, bowling alley, and casino? You might never even have to leave your hotel!
Personality type: Adventurous
Destination: Kailua-Kona, Hawaii
Known for its soft black-sand beaches, this laid-back seaside town is one of the best for exploring, which makes Kailua-Kona a perfect getaway for true adventurers. Book yourself an ocean-view vacation rental, spot the famous Hawaiian green sea turtles, and check out Kahaluu Beach Park. Between snorkeling, swimming, kayaking, surfing, and hanging with the locals, you're bound to have the time of your life.
Personality type: Hopeless romantic
Destination: Paris, France
It really doesn't get more romantic than Paris, no matter what anyone says. Walk along the Seine, enjoy a Lady and the Tramp-esque alleyway dinner, and book yourself a room at the Shangri-La Hotel, which offers both bedroom and rooftop views of the Eiffel Tower. When you're walking up its grand stairway and pursuing its many historic salons, you'll have to stop at least once to pinch yourself.
Personality type: Reflective and introverted
Destination: Lake Arrowhead, California
About an hour outside of Los Angeles, Lake Arrowhead is like the smaller, less-populated cousin of Big Bear Lake. The charming Lake Arrowhead Village is wonderful for taking in a stroll, and the surrounding forest area makes for a blissful retreat into nature. Find a Lake Arrowhead vacation rental where you can wake up with a cup of coffee on the porch every morning, and invite your closest friends for a much-welcomed break from the hustle and bustle of city life.
Personality type: Cheesy or kitschy
Destination: North Conway, New Hampshire
The themed hotel The Adventure Suites in North Conway has just about every room type you could imagine, from an Elvis-themed suite and a Love Shack suite to a Dragons Layer suite and Deserted Island suite. Also available on site is golfing and a lazy river for guests to indulge in. Added bonus? This quirky hotel is only one mile from Conway Scenic Railroad.
Personality type: Artistic
Destination: Amsterdam, Netherlands
Imagine staying in your own vacation rental along the Amstel river, sketching the iconic riverside homes, and enjoying coffee and pastries with the locals. It's basically an artist's dream. The Rijksmuseum, also located in the area, boasts works from both Van Gogh and Rembrandt, meaning you can have your fill of inspiration, and take-in the masters' works as well.
Personality type: Tree hugger
Destination: Harads, Sweden
If you're a proud tree hugger, you can start taking your own personality type quite literally, by actually hugging some trees. The Treehotel offers the complete treehouse experience in the middle of Harrah's Forest. With bird's eye-views that surround you with nature and get you away from the modern world, you can have some serious time to look within and enjoy all that Mother Nature has to show you.
Personality type: Bubbly socialite
Destination: Miami Beach, Florida
A beach rental in Miami is the perfect vacation spot for socialites who love meeting new people, hitting up the club scene, and delighting in night life that never sleeps. With some of the hottest beaches you can find (and I'm not necessarily talking about weather) and water-view restaurants, you know you're in for a good time.
Images: Booking.com; Richard Walker, Steve Dunleavy, Thomas Hawk, faungg's photos, Alan PARKER/Flickr