Here's How "David After Dentist" Earned $150,000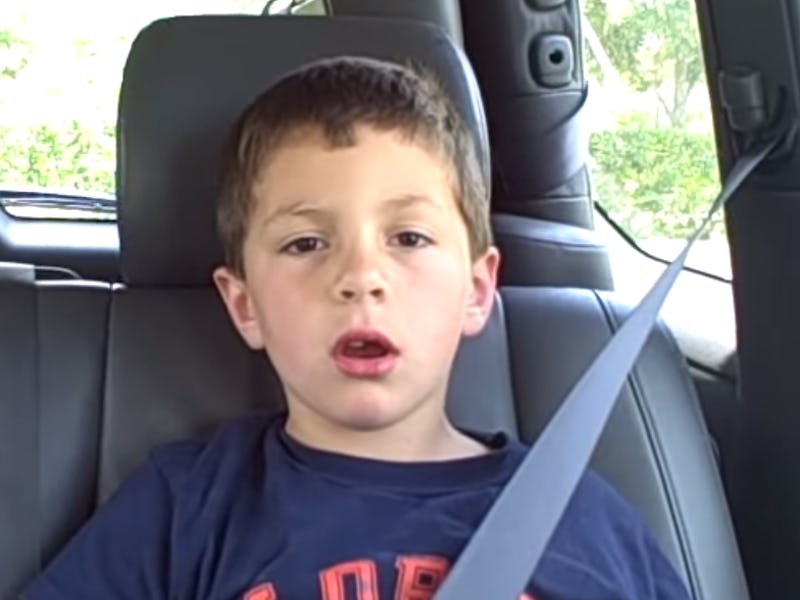 As someone who specifically writes about viral content, I see a lot of YouTube videos, memes, Vines, and Instagram pics. But when the smoke has cleared in the battle for hype, "David After Dentist" withstands the test of time again and again. Case in point: we're still talking about it six years after it first went up. That is basically a century in Internet meme time. It's like the Citizen Kane of YouTube. David DeVore, Sr., the titular David's father, recently talked to Danielle Tullo at Cosmopolitan about what the DeVore family did with its 15 minutes of fame, and how they were able to monetize one minute and 58 seconds of their child's life.
The article is pretty interesting, because it illustrates how simultaneously mundane and extraordinarily weird the world of viral videos can be. While many people assume viral video stars are catapulted to riches right away, DeVore explains that it's not like someone shows up at your doorstep and gives you a novelty check for millions of dollars at the height of your media buzz. While the family does get money from their YouTube partnership, the bigger chunks of cash tend to come from licensing agreements for commercials (DeVore notes he is always careful to make sure he retains the rights to the video). He explains to Cosmo:
"As of 2010, when the video had been out for a little over a year, we made $150,000 from the video and have continued to make more money since then... it's not like a salary, I honestly don't know an exact grand total. It will be $1,000 here and $1,000 there. It's like we won the lottery — we didn't win the Powerball, but we've won a small lottery that's been paid out over the last six years."
In short: the family isn't exactly rolling in dough, but they get a nice little pick-me-up every now and then. Nice enough to be able to afford to send David and his brother to a private high school; Eventually the funds will be used to help pay for college. (Yeah, David is in high school now. Is this real life?!) DeVore also says that if the checks continue to come in once David is in his 20s, all funds will be redirected to him.
Perhaps the longest term consequence is that this whole viral video thing inspired DeVore to switch careers: in 2008, when he filmed the scene, he was a realtor. Think about it for a minute... yeah, that was a reeeeeeeeeally crappy year to be a realtor. So he has become a social media consultant for small businesses and manages projects for the famous video. Currently, he and David are working on a video project called (adorably) Yes, This is Real Life , a storytelling series inspired by Humans of New York.
Of course, I think we all know this story wouldn't be complete without (yet another) viewing of loopy little David...
Images: YouTube