Man's Video Tribute To His Late Pet Is Beautiful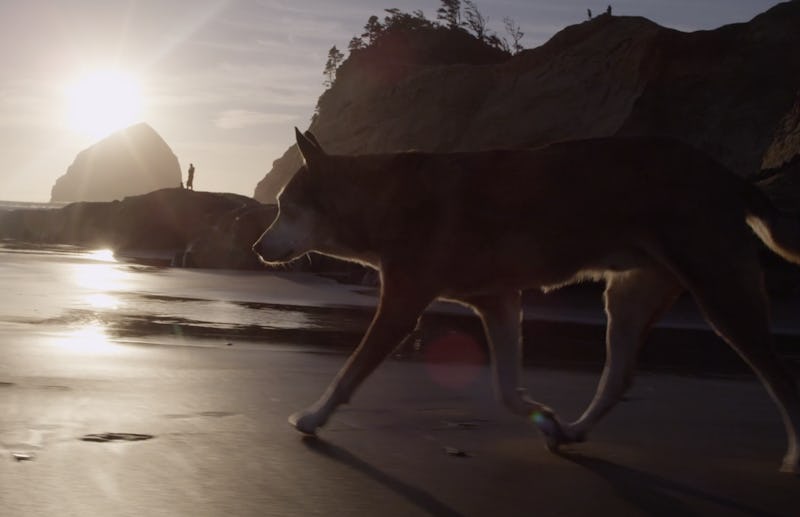 There's nothing quite like that special relationship between an owner and their dog. After losing his pooch last year, a photographer wanted to say goodbye in a meaningful way. So, in an ode to his beloved pet, Ben Moon created a short video tribute to his dog Denali chronicling their friendship — and the result is so touching, it's pretty much guaranteed to make you cry.
The video is told from the dog's point of view and follows Denali and Moon's entire relationship. Starting from their early days together, when the thrill-seeking pair traveled around and went on all kinds of adventures (like camping, sharkfishing, and sailing in the desert), the clip then goes on to capture all the ways the two were there for each other over the years — including when Denali refused to leave Moon's hospital bed as he battled cancer.
Moon returned the favor in 2014, when Denali also fell ill to cancer. He was there for his dog, just like the pooch was once there for him through his own health issues. As captured in the short film, he was able to take Denali to all their old favorite places one last time before the pup eventually succumbed to the illness.
It's so moving Moon put such time and effort into saying a proper goodbye to Denali. As someone who lost my own dog of 14 years earlier this year, I know firsthand how heartbreaking it is to say goodbye to a pet that is so much a part of your family. At least, Moon will always have this beautiful tribute to remember all of their special times together. Clearly, the two were lucky to have each other.
Check out Moon's video below, but make sure to grab a few tissues first!
Image: Ben_Moon/Instagram