7 Lessons Barney Stinson Taught Us About Life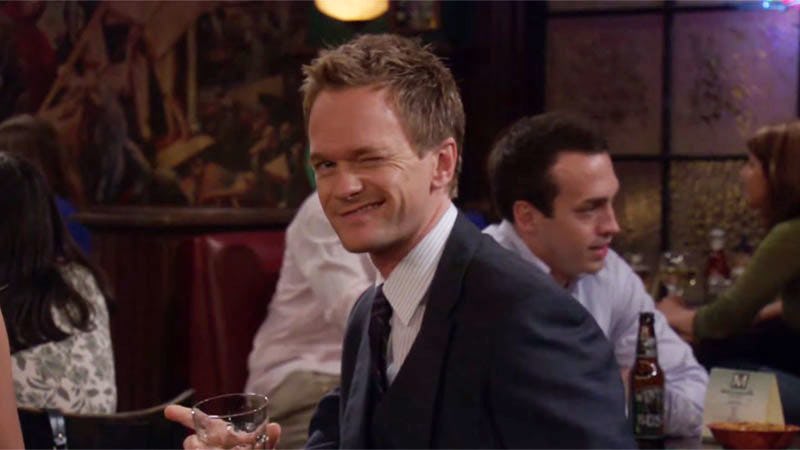 Over the past few decades, Neil Patrick Harris has brought his talent, warmth and sense of humor to television, resulting in some of our favorite characters. He went down in pop culture history for his portrayal of a child-genius on Doogie Howser, M.D., but it was his role as the charmingly manipulative Barney Stinson on How I Met Your Mother that is his most memorable. Despite all reason telling us we should dislike the self-indulgent, materialistic character, Harris' charisma made the role iconic. (And, let's be honest, brought the concept of "suiting up" into mainstream.)
When honoring Harris for his birthday, it only makes sense to turn to the ol' "Barnacle" for advice. There's no one wiser, funnier or more high five-worthy than Mr. Stinson. Most shockingly, over the course of How I Met Your Mother's nine-season run, the character imparted some pretty valuable wisdom to viewers. (Yes, beyond just his self-authored tome, The Playbook.) Even Barney haters, if such people exist, have to admit that there are a lot of lessons that we can learn from him, even now.
Let's all raise of a glass of scotch to the man, the myth, the legend — Neil Patrick Harris — and check out seven things his HIMYM character taught us.
1. Don't Worry, Be Happy
Always be awesome.
2. A Good High Five Will Get You Far
Don't forget the occasional "self five."
3. Breaking the Rules Can Be a Lot of Fun
Barney's life is pretty much 100 percent breaking the rules.
4. With a Little Confidence, You Can Pull Off Anything
Never forget the ducky tie.
5. Your Friends Are Family
Be sure to let them know they can never leave you.
6. The Heart Wants What It Wants
Even the ultimate womanizer can fall for someone.
7. Don't Forget to Give Back
Hey, at least Barney's trying, right?
Images: CBS (screenshot)/ Giphy (7)